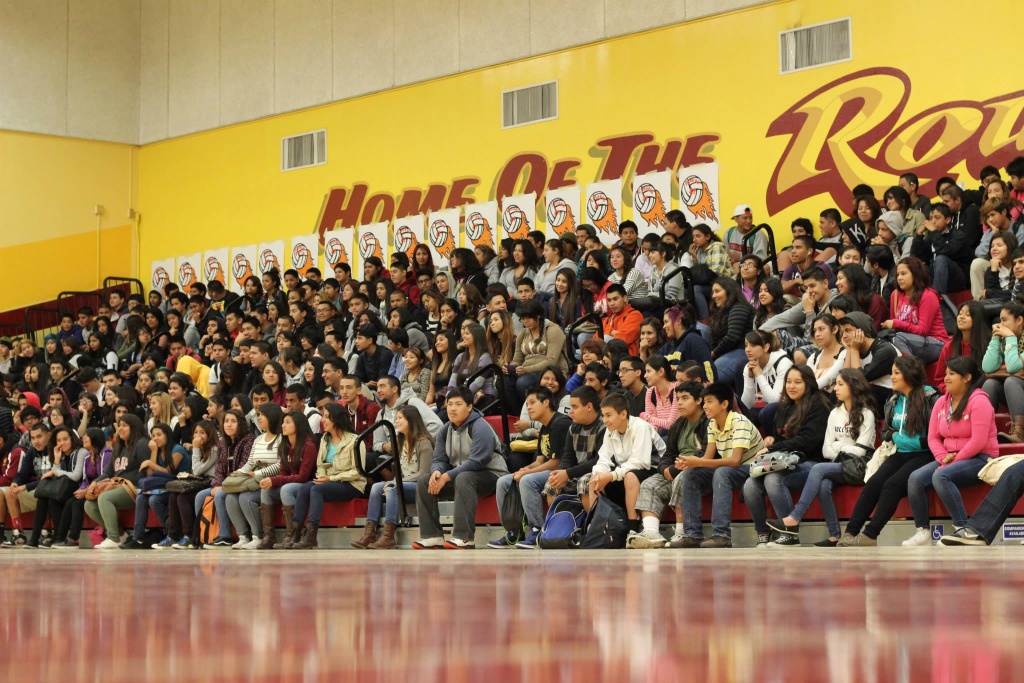 By Michael Ashcraft and Mark Ellis
Overcome by the darkness, this young Grant High School student decided she would end her life at the end of the school day. But instead, she went to an on-campus Christian club and heard Brian Barcelona share with about 150 other students.
After a stirring message, "she came running up to the front. She was weeping. She asked Brian to pray for her. She was going to commit suicide that day, but instead she found God," says Allan Giglio, a coordinator for One Voice, which is seeing extraordinary revival in Los Angeles and Orange County high schools.
About 2,500 students at 15 high schools hear the gospel each week through campus Christian clubs, which invite One Voice representatives to speak, Giglio says. Kids have been saved from drugs, violence, sexual sin, and hopelessness.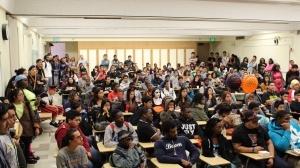 The move of God began in Roosevelt High School two years ago. A watershed moment came when opposing gangs put down their weapons and met each other in the gym for prayer, along with 400 other students who had gathered to hear a heartfelt and compelling message.
Giglio says the Holy Spirit came into the room and the kids just broke down weeping.
Roosevelt teacher Samuel Alba acts as a teacher advisor for the Christian club. Both his father and grandfather ministered in Mexico and the U.S., where they saw extraordinary things happen. But he has seen nothing like the current outpouring of the Spirit.
"This is a whole new thing," Alba says. "This is something extremely new to the students. Many days you see kids with tears asking Christ to come into their hearts."
Hugo Aguilar started a Christian club at Kennedy High School in Granada Hills last year called "the Love Club." When he heard about One Voice, he invited them to speak. From 30 students, the group skyrocketed to 60 at the next meeting and then to 140 at the third, he says.
"It was nuts. I've never seen anything like this before in my life," Aguilar said. "It was just amazing to see so many people responding to Jesus."

One Voice staff currently runs outreach on three campuses and has trained local churches to "adopt a school" for another 13 high schools, Giglio said. (Church members interested in reaching out to their neighborhood school can contact One Voice for free training.)
One Voice's vision began with Brian Barcelona, who led Bible studies at Elk Grove High School in Northern California until 2012 when God led him to Southern California. It began at Roosevelt High in Los Angeles.
By all accounts, Barcelona is a dynamic speaker who speaks to real issues that resonate with young people. Initially free pizza is used to attract the curious, but then the Word and the Spirit begins to work in the students' hearts.
On-campus Christian clubs, run by students, have a right to use facilities and invite outside speakers, Giglio said. Principals have been known to monitor these meetings but usually are happy to see students hearing positive messages about getting out of gangs, drugs and other life-ruining traps.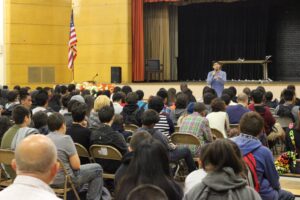 One teen stumbled into the Wednesday noontime Love Club at Kennedy. In the words of Aguilar, he "got encountered" by Jesus. "I used to see him around campus all sad," Aguilar recalls. "Now I see a joy in him. After he accepted Jesus, he walks around with joy."
Aguilar himself accepted Jesus three years ago because his cousin persisted in inviting him to a Bible study.
"I didn't want to go, but he kept bugging me and bugging me. I couldn't shake him off," Aguilar recounts. "Finally I went, and I 'got encountered' by the love of God. It was an experience I never felt before in my life. I raised my hand to receive Jesus, and I went down in front. I felt like crying, but I said, 'I'm not gonna cry.' Then the man prayed for me, and I broke down weeping anyway. My whole body was tingling. It was supernatural. I felt a peace I never felt before."
Today, Aguilar leads youth leaders in lunch-time prayer on Monday, Tuesday and Thursday. "It's just awesome to see God bringing in people," he said.