By Mark Ellis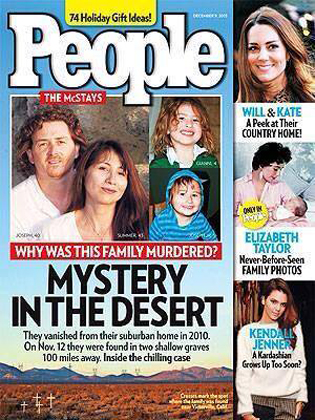 Loved ones held a small graveside service September 30th to bury the remains of the four McStay family murder victims. When one of the officiating pastors prayed boldly at the end of the service for justice, none of them imagined God would answer his prayer so quickly.
Today, authorities announced that Charles "Chase" Merritt – a former business partner of Joseph "Joey" McStay — is being charged with four counts of murder in the deaths of Joey and Summer McStay and their two sons, 4-year-old Gianni and 3-year-old Joe Jr. (Jonah McStay, Joey's son from his first marriage, was not present at the time of the murders.)
San Bernardino County, California, District Attorney Michael Ramos told reporters at a news conference that the family died of "blunt force trauma" inside their home in Fallbrook, California, but they would not discuss any specifics about the deaths or a motive.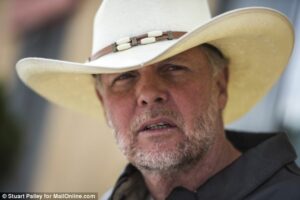 The McStays vanished mysteriously on February 4, 2010. Their home showed no signs of forced entry. Police found eggs on the kitchen counter and bowls of popcorn in the living room, along with the family's two dogs. There were no signs of a struggle.
Despite finding the family's abandoned Isuzu Trooper on the U.S. side of the Mexican border — — and video surveillance that showed a family matching their description crossing the border, authorities had no idea what happened to them.
On November 11, 2013, a motorcyclist found two shallow graves containing the family's remains in Victorville, 105 miles north of their home in Fallbrook.
Only a few weeks ago, Pastor Mike Hudgins of Vineyard Community Church and Pastor Jay Grant from Church by the Sea in Laguna Beach led the graveside service at El Toro Memorial Park in Orange County, California, where their remains were finally laid to rest.
"Mike prayed a very specific prayer that justice would be done and God would reveal who perpetrated the crime," recalls Pastor Jay. "That needed to occur before everyone would have closure."
"Everyone prayed for each other. It was amazing. Everybody hugged. There was so much healing at the service," according to one family member.
When the news surfaced Wednesday that the alleged killer had been apprehended, it was like a lightning bolt from above, lighting up the night sky. "It was a very direct answer to prayer," Pastor Jay affirms. "We have a God who answers prayer all the time."
At the news conference held Friday morning, Joey's brother, Mike McStay, thanked investigators who worked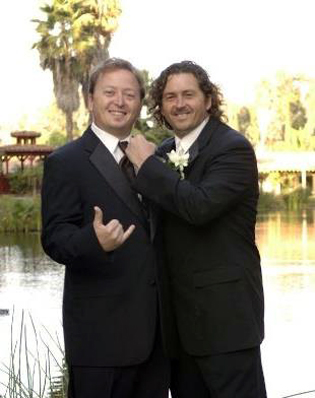 on the case. "You have no idea what this means," he told reporters, his voice cracking with emotion.
Joey became a Christian at age 22 after a break-up with a girlfriend. Joey rushed home to share his powerful conversion experience with his younger brother, Mike. As the two drifted off to sleep that night in their loft, Joey excitedly told Mike, "God is real! You can know Him! All you have to do is receive Him."
Not long after that, Mike surrendered his life to Christ as well. "Joey was a believer through and through," Mike says. "I know when I breathe my last I will awaken in Paradise and I'll see my brother and sister and those little guys, and there will be no more pain."