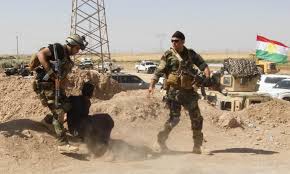 By Maria Khan
Islamic State militants are reportedly selling the oil, stolen from captured oil fields, at less than half the global market rate, on the black market, earning themselves over £1 million per day, experts in the Middle East reported, according to Gulf News.
The current market price for a barrel of Brent Crude, which is a major benchmark price for oil purchases worldwide, stands at approximately £62 ($102), as of August 22.
IS militants are selling their oil between £15 ($25) and £36 ($60) per barrel. Despite the black market oil supply generated by IS, global oil prices remain unaffected as quantities sold in the black market are minimal, confirmed experts.
A visiting fellow at the Brookings Doha Centre, Luay Al Khatteeb, said that IS is reportedly smuggling around 30,000 barrels of oil per day, in comparison to Saudi Arabia's 9 million barrel production per day.
Khatteeb also noted that: "Though the quantity is small, it is alarming and significant. It is able to generate $2 million per day through the sale of oil to finance its operations.
"The region between Iraq and Syria has emerged as the ideal black market to sell the oil as the territory is under their control."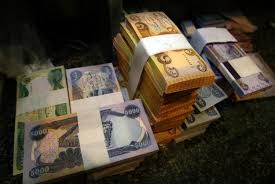 IS allegedly controls around 60 per cent of oil fields in the eastern provinces of Syria, and seven oil fields and two refineries in Iraq.
They not only control a number of smuggling routes, but also the crude that is being transported to Jordan via the Anbar province, to Iran via Kurdistan, to Turkey via Mosul, to Syria's local market and to the Kurdistan region of Iraq, according to Khatteeb.
Khatteeb criticized Turkey for having a history of supporting illegal trade. He said: "Countries like Turkey have turned a blind eye to the practice and international pressure should be mounted to close down black markets in its southern region".
"The northern part of Iraq, southern Turkey and eastern Syria is known for smuggling historically. Earlier these gangs used to smuggle goods now they have evolved into oil trading."
According to Khatteeb, the bulk of the smuggled oil is being sold to southern Turkey.
Please pray that the stealing of oil stops; that occupation of oil processing plants and oil fields by IS ceases; for the black market to stop buying oil throughout the Middle East; for an end to the militant takeovers and caliphate attempts; and for salvations among Muslims throughout the world. –Assyrian International News Agency