By Melissa Nordell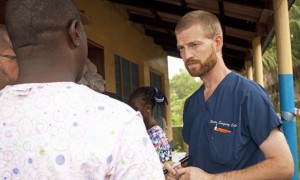 Two American Christian missionaries, Kent Brantly, MD, serving with Samaritan's Purse in Liberia, and Nancy Writebol, with SIM, continue to undergo intensive treatment at an isolation center in ELWA Hospital, fighting for their lives against the often deadly Ebola virus.
Samaritan's Purse reports on their webpage that although both have shown slight improvement, both are still in serious condition with both having symptoms of the deadly disease.
This horrific Ebola outbreak that has spread throughout Liberia, Sierra Leone, and Guinea, has infected hundreds of people at an unprecedented rate. The deadly disease, which causes massive internal bleeding and has a mortality rate of 60 to 90 percent in most situations, has claimed more than 670 lives, according to Samaritan's Purse.
Both faith-based missions organizations are calling for an international response to the outbreak of Ebola in Liberia and neighboring countries. The two organizations have been working closely to combat Ebola since the current outbreak began in Liberia in March.
Dr. Brantly attended Southside Church of Christ in Fort Worth while working as a resident at John Peter Smith Hospital there. He then continued his post-residency program with Samaritan's Purse. The church prayed for the Brantlys and the Writebols in their service last Sunday.
Samaritan's Purse President and Chairman of the Board Franklin Graham, son of Evangelist Billy Graham, informs all that "We are doing everything possible to help Dr. Brantly and Nancy. We ask everyone to please pray urgently for them and their families."
Often in harm's way, "Samaritan's Purse stands ready to respond at a moment's notice whenever and wherever disaster strikes. We specialize in meeting critical needs for victims of conflict, disaster, famine, and epidemics throughout the world, often working through ministry partners on the ground. We provide food, water, shelter, medicine, and other assistance in the Name of Jesus Christ," as stipulated on their organization website.
Nancy Writebol works with SIM, which manages ELWA Hospital. She had been working as a hygienist, decontaminating those entering and leaving the isolation ward of the Case Management Center at the hospital, according to Christian New Service.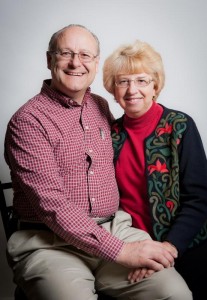 SIM has served in West Africa for more than 120 years.  Two of its three founders died of malaria within the first year of its founding. However, SIM continued on to become nearly 1,600 who serve in more than 65 countries in areas of medical missions, education, community development and Christian witness. While SIM stood for Sudan Interior Mission when it was founded, now as a global work it is known as SIM (Serving in Mission).
Both Dr. Kent Brantly and Nancy Writebol are married with two children. Dr. Brantly's wife Amber requests urgent prayers for her husband and her family in this difficult time. SIM requests prayer for both Nancy and Kent as well as the safety of all the brave missionary personnel risking their lives to witness for Christ, working to save those who have tested positive for the deadly Ebola virus, and educating citizens to prevent its spread.
Samaritan's Purse states that "Because of instability and ongoing security issues in the area, Samaritan's Purse is curtailing operations in Liberia. Non-essential personnel are being evacuated but medical staff are remaining on site to treat patients."
No symptoms of Ebola are present in any of these evacuees, who are being monitored continually, states Samaritan's Purse. SIM and Samaritan's Purse work under the strictest of safety protocols as established by the Centers for Disease Control (CDC) and other world health organizations.
Those interested in learning the most current information about these Christian medical response teams fighting Ebola can go to www.simusa.org/ebolacrisis or http://www.samaritanspurse.org/