By Mark Ellis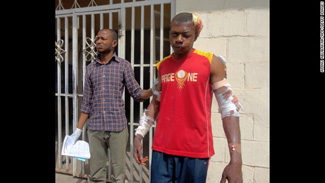 The terror group Boko Haram has killed thousands, destroyed villages, burned homes and churches, and kidnapped hundreds of women, including more than 200 schoolgirls in April, with the goal of creating an Islamic state in northern Nigeria.
In many respects, their extreme tactics resemble ISIS and its designs on the creation of a caliphate in the Middle East.
Two months after the schoolgirls were abducted, Boko Haram also beheaded a six-year-old Christian boy following an attack on a church, according to a firsthand account received by Voice of the Martyrs (VOM).
"Over 100 militants dressed in military uniforms swarmed the predominantly Christian village of Attagara just as Sunday church services were beginning on June 1, according to VOM. "The rebels opened fire on the village and went after people with their machetes."
As Sawaltha Wandala, 55, arrived at church for the second service he was shocked by what he saw. Boko Haram terrorists were slashing men, women and children with knives and machetes.
Wandala saw one six-year-old boy slashed and thrown in a ditch. He rushed to the boy's side, picked him up, and rushed to take him to a hospital in neighboring Cameroon.
Wandala's attempted rescue was cut short by five of the terrorists, who grabbed the boy from his arms and beheaded him in a gruesome fashion in front of Wandala's eyes. Then they beat Wandala with tree branches, stuck him on the head with a large rock, and left him for dead with blood running from his nose and mouth, according to VOM.
After they devastated the village, Boko Haram returned two days later in a second series of attacks on several other villages in the area. The attacks left at least 200 dead, including children.
John Yakubu and his family fled across the border into Cameroon because of the assaults. When his family faced starvation in a refugee camp, Yakubu decided to go back to Attagara to reclaim some of his animals, hoping he could sell them to support his family.
After he arrived, he picked up some of the family's belongings, including the family Bible. But Boko Haram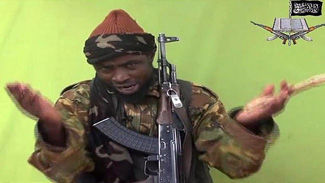 insurgents spotted him as he entered the house, and they captured him, according to the VOM report.
"We know you're John," the militants said. "You must convert to Islam or else you will die a painful death."
When Yakubu refused, the men bound his arms and legs to a tree. The terrorists hacked both of his hands with a heavy knife and mocked him. "Can you become a Muslim now?"
"You can kill my body, but not my soul," Yakubu cried out in pain.
Using a machete and a knife, the men continued to torture him. They repeatedly cut into his feet and his back, stopping only to ask him if he would give up his faith in Christ and follow Allah. But Yakubu refused.
"We will show you," they said. The insurgents used an axe to cut so deeply into his knee that it reached the bone. His head was slashed with a knife, according to VOM.
Eventually, John lost consciousness and the terrorists left. Yakubu was left bleeding and tied to the tree for three days until someone rescued him and he was taken to the hospital in a coma.
At the hospital, a VOM worker met Yakubu. When the worker asked he how he felt about his attackers, he echoed the words of his Savior on the cross, "I have forgiven the Islamic militants, because they did not know what they are doing."
Some reports indicate that Boko Haram terrorists have killed 3,000 people in 2014, and brutal raids continue with alarming frequency, leaving many seriously wounded. VOM is assisting more than 30 people who were seriously injured in the attacks in the area surrounding Attagara, in addition to providing assistance to refugees driven out of their homes by Boko Haram.