By Mark Ellis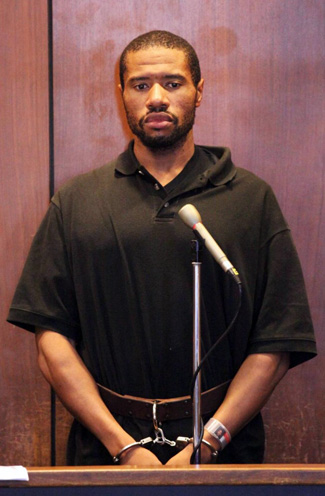 An armed jihadist serial killer murdered at least four men in a killing spree from April through June as acts of "vengeance" for Muslims killed overseas by the United States, but his crimes were not covered extensively by the media.
After his apprehension by police, Ali Muhammad Brown described his June murder of Brendan Tevlin, 19, as a "just kill" and said it was revenge to compensate for U.S. military killings in the Middle East, according to court documents cited by the New York Daily News.
Brown was also charged with fatally shooting three men in Seattle. All four men were gunned down in remote areas late at night, reports said.
Brown is a devout Muslim opposed to U.S. military action in the Middle East, especially Iraq, Afghanistan, Syria and Iran, prosecutors said.
"All these lives are taken every single day by America, by this government. So a life for a life," he told investigators.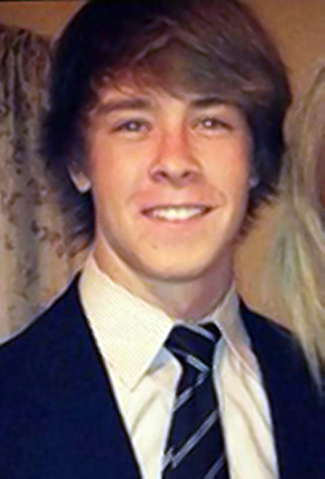 Brown said Tevlin's shooting was a "just kill," because he directed his gunfire at an adult man and did not put any women or children in harm's way.
In police interviews, Brown described U.S. military action in the Middle East as evil and said if a "man sees evil, then he must take action against that evil," court documents revealed.
While he was on the run, Brown disguised himself in a Muslim keffiyeh, a traditional Middle Eastern headdress that became an iconic symbol when it was worn by Yasser Arafat as a symbol of Palestinian resistance.   He also carried a notebook with jihadist writings and advice on evading detection, according to TownHall.com.
In his statements and writings he echoed Fort Hood mass killer Nidal Hasan.
Officials said Brown fired 10 shots into Tevlin's Jeep Liberty on June 25th when it was stopped at intersection in West Orange, N.J. Then he stole Tevlin's car and drove it to a nearby apartment complex where it was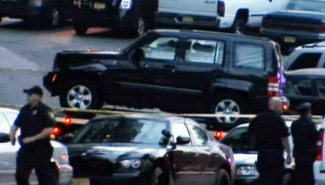 abandoned.
Brown was linked to the New Jersey shooting after police identified the weapon used as the same one used in several Seattle killings.
Police in Seattle said Brown used a dating application for gay men to lure Dwone Anderson-Young and Ahmed Said to a Seattle nightclub on June 1st before shooting them both at close range. Brown also shot and killed 30-year-old Leroy Henderson in April on a state road outside of the city.
Seattle's mayor, Ed Murray, issued a statement asserting that Brown's views did "not reflect the values of Muslims."
Police apprehended Brown last month hiding in an improvised camp near the Watchung Mountains of West Orange, New Jersey.
Another militant Seattle jihadist, Muslim convert Ruben Shumpert (aka Amir Abdul Muhaimin) was arrested after an FBI raid in 2004 for his role in a terror-financing scheme. He fled his sentencing hearing and flew to Somalia, where he was killed fighting the U.S. military. Terror group al Shabaab described Muhaimin as a martyr following his death, according to TownHall.com.
Brown was also arrested in 2004 for his part in a Seattle bank fraud scheme. Police originally thought the accused crime ring shipped stolen money overseas to terrorists, but that claim was never backed up with enough evidence. Some believe Brown was part of Muhaimin's suspected terror-financing ring.