By Mark Ellis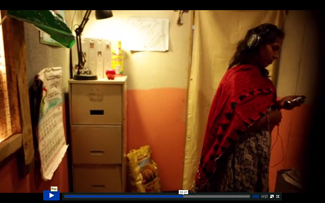 Some may never be able to visit a slum in Brazil or India. But if you stepped into one of the makeshift shanties that is a reality for 600 million children worldwide and saw firsthand how they live, would it change your heart for the poor?
Now you find out in a city near you because of a traveling presentation called "Change the Story" created by Compassion International. In trailers set up in church parking lots in cities throughout the U.S., visitors may walk through slum housing recreated in painstaking detail, which matches the actual lives of three children supported by Compassion.
"It's remarkable, it really is. I think anybody walking through there who's never been to a third world country… I think they're gonna be deeply impacted. I think it's just gonna take their breath away. This is a must see," said recording artist Michael W. Smith, after his visit.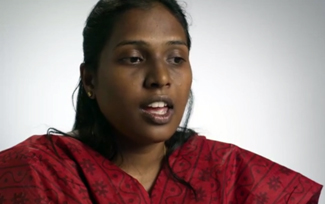 Visitors walk through their reconstructed living conditions in less than 30 minutes wearing headphones, with a narration by each child explaining their daily life. It is difficult not to be moved by the heartrending display.
At the end of the tour, visitors are given an opportunity to choose a child to sponsor at $38 per month by selecting a postcard with the child's photograph and some basic facts about their situation.
In the two years since the Change the Story has been touring the country, over 13,000 children have been sponsored, which amounts to almost $6.0 million per year in additional funding.
Monthly support for an individual child varies according to the circumstances, but may often supply at least one meal a day, basic hygiene and medical care, Bible classes, and social interaction at local churches affiliated with Compassion.
Change the Story is especially important for young people who have never traveled outside the United States. It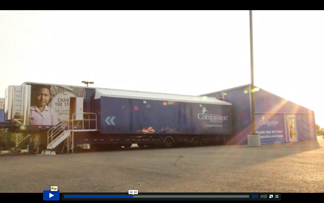 will enlarge their perspective about poverty, their understanding of the world, and potentially will move them to want to make a difference.
According to statistics compiled by Compassion, 600 million children live on less than $1 a day, 780 million don't have access to clean water, and every 3.6 seconds one person dies of starvation — usually a child under the age of 5.
Sponsors may build a relationship with a sponsored child through letters, prayers and even visits. Currently, more than 1.3 million children are in Compassion's sponsorship program — with more than 100,000 waiting to be matched with a sponsor.
https://www.youtube.com/watch?v=DDxDDTlddec