By Mark Ellis —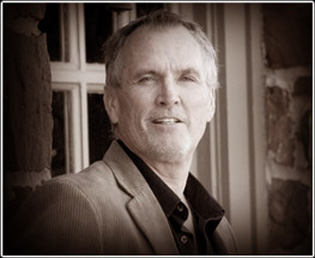 During a satanic ritual, a death angel gave him an assignment: kill Pastor Craig Groeschel, senior pastor of LifeChurch.tv, one of the largest churches in the United States. But in the midst of his evil mission, he had an unexpected encounter with God's grace.
"I hated Christians," says Michael Leehan, who followed Satan for 20 years, and is also the author of Ascent From Darkness (Thomas Nelson), the gripping account of his enslavement to the powers of darkness.
As a young person growing up in Culver City, California, he faced "any kind of abuse you can think of" from family members.  Some of the abuse was sexual, but mostly it was emotional and physical, including "savage beatings" by a grandmother who stuffed red pepper up his nose. Sometimes, he was hit with a two-by-four in the head. (Note: the details of the abuse are not contained in his book.)
"You never get over that," he admits. "It takes a lifetime to get over that."
Even though the family attended a mainstream denominational church, the dichotomy between their outer façade and what happened inside his home left deep scars. "The thing that kept me from Christ was Christians," he says. "They seemed double-minded and lukewarm."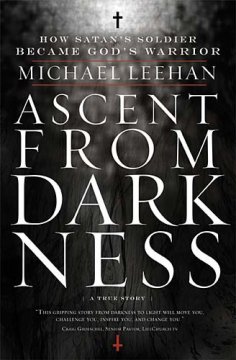 The family relocated to Oklahoma City when Leehan was 19 and he began to sow wild oats. "I was sleeping around with everybody and drinking and getting high." The out-of-control behavior led to a serious drug overdose and he almost died.
In the ambulance, he heard a man's voice say, "Not yet son, I have too much for you to do." In a daze, he mistook the voice for his father's, not thinking it might be a message from heaven.
Leehan married a young woman named Amber a year later, a nine-year union that produced three children. She filed for divorce and he admits that his "mood problems" were more than she could handle.
Alone, depressed, and angry after the divorce, he made a tragic turn to the dark side. "God, in my mind had abandoned me early in life," he notes in his book. "I decided that God was responsible for evil, controlled it, and was in fact both good and evil."
Through a mis-interpretation of Isaiah 45:7, he concluded that God created evil.
"If he was responsible for all the suffering in my life, how could he possibly care about me? Since God didn't care about me, I might as well serve his enemy."
In the same way some give their hearts and lives to Christ, he gave his life to Satan. One Saturday afternoon as he sat alone on his red corduroy couch, he went over the edge. "Satan, come into my life. You are now my god. Use me, have me, control me for your purposes."
At that moment he felt an invasive power surge through his body, along with loathsome and perverted thoughts. Immediately he went to a bookstore and purchased two books to guide his new path: the satanic bible and the Book of Shadows.
That night he felt the urge to cut himself to show his allegiance to Satan. He used a sharp paring knife to cut the skin on his left forearm. It was the first of many such bloodlettings. "Not all cutters are satanists," he observes, "but all satanists are cutters."
As he got more deeply involved, he drew strength from his ritual time (RT, as he called it). "Typically I would light candles, pray to Satan, and wait for things to happen. There was nearly always blood spilled. It was usually mine, but at times it was a neighborhood animal, usually a cat."
The Doors connection
One detail not found in the book is that Leehan considered Jim Morrison of the legendary rock group, The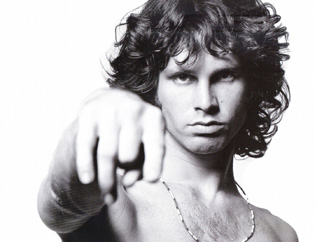 Doors, to be his spirit guide. Morrison died in Paris at age 27, allegedly from a drug overdose. "Morrison was dead but I contacted him and we would always meet up in the desert," Leehan recounts.
"I loved the guy; I literally saw his face. He would speak to me and tell me stuff to do. It was probably a demon in disguise." During the moment of his ritual blood sacrifices, Leehan often played the haunted and brooding Doors song, "The End," along with "Crystal Ship."
Leehan spent 10 months in the Oklahoma County Jail due to his failure to pay child support. Given a New Testament, he sought to memorize as much as he could, so he could twist and manipulate Scripture when he confronted jailhouse preachers. He also tore out the pages so he could roll cigarettes to sell fellow inmates.
One night when Leehan was home alone, he heard strange sounds emanate from his master bedroom, including scratching on the walls, guttural groans, and then chanting. "The demonic sounds from the unholy choir directed me to the living room," where he was engulfed by an evil presence that overpowered his will.
Mission to kill
He felt an indwelling which seemed to be an angel of death. "This spirit gave me a mission: 'Kill Craig Groeschel.'" The satanic spirit explained that another man had been give the task but had backed down. Leehan was the chosen one to complete the assignment.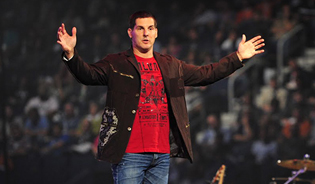 Groeschel founded Life Covenant Church in 1996 in a suburb of Oklahoma City, and it had grown to become the largest church in that area and one of the largest in the U.S.
For a year, Leehan stalked Groeschel with a 9 millimeter Glock and two clips, which he hid under his shirt as he sat in the foyer of the large church and studied the church's security arrangements. Leehan never ventured inside the sanctuary, because of his hatred of worship and the people of God.
(Spoiler alert: if you plan to read Leehan's riveting book, stop here.)
On the day he decided to kill Groeschel, something unexpected happened. As Leehan sat and listened to the reading of God's Word, the praises of His people, and the message of the gospel, it pierced his heart. The stone wall Satan had erected around his heart began to be dismantled, and the light of heaven began to work.
When an usher came over to him, Leehan confessed what he had been planning to do. The man stood there speechless, his eyes wide with shock and horror.
Leehan quickly left the church with his girlfriend, but the next week, his photo was plastered in the staff rooms of every LifeChurch around Oklahoma City. A caption beneath his photo read, "If you see this man, call security or the police."
When he went back to the church the following Sunday, he forgot his weapon. As he sat in the foyer once more, an armed deputy sheriff confronted him, and Leehan was taken into the main offices. When Leehan was searched, they found no weapon on him.
"Why are you here?" one asked. "Is it to harm a certain staff member?"
"I'm done with that," Leehan replied. "I think I am seeking freedom from the life I've been living for so long. I think I'm seeking your God. I'm just not sure what to do next. I just need some time… and a little space."
Surprised by grace
Somewhat perplexed by this strange turn of events, the staff decided to let Leehan go, they informed him.  They would talk among themselves, seek God's will, and decide what to do next.
"I was amazed I was allowed to leave the property…and they didn't have me detained and arrested," Leehan recounts.
The next day, Chris Spradlin called him from LifeChurch. "I want you to know you are welcome at LifeChurch at any time. On one condition: you need to text John Ziegler (head of security) on Sunday morning and let him know which service you're going to be attending. John will be watching you…you will need to sit in the same place every Sunday and conduct yourself in a way that would be pleasing to God. That's all we're asking."
"If you need anything from me, don't hesitate to ask. God bless you, Mike," Spradlin added.
Leehan couldn't believe it. They were welcoming him back without any pressure or forced meetings. The conditions seemed completely reasonable, considering he planned to kill their pastor only days before.
The grace shown to him began to melt his heart. "I had never seen that kind of love before," Leehan says. "I kept on going back because they let me go."
Over the next three months Leehan attended the church, but Satan would not give up his possession without a fight. Leehan found himself engulfed in an intense spiritual battle for his allegiance.
The battle for his soul
Leehan grew increasingly miserable as his heart swung back and forth. On January 13, 2008, he decided he would kill himself. "That weekend some people forced me to go to a men's retreat," he recounts. He went, but told other men to leave him alone and cussed at several. "I don't know why I'm here," he told one man.
When Leehan tried to leave the retreat prematurely, his truck wouldn't start. He climbed up a hill by himself to write a suicide note. While he was up there, he poured out his heart to God for three hours.
"God, if you are real, help me now," he wrote. "I've lied and I have killed. I have lied and I have cheated. I have hurt everyone in my life, including You," he confessed.
"Satan took me in, why didn't You? Help me. Where are You? I need you and not tomorrow."
In the sky above, he saw dark shadowy figures fighting with large, white images. "A battle seemed to ensue between the white figures and the dark figures, and the air swirled with turbulence," Leehan noted in his book.
Suddenly, a peace that surpasses understanding swept over Leehan. "I felt warm, safe, and protected. In an instant, I felt whole again. I felt as if the Word of God was being absorbed in the cells of my body."
When Leehan climbed down the hill and told the men at the retreat what had happened, they were overjoyed. That night he went through an intense deliverance session for five hours with several other men at the retreat. "I gave my life to the Lord on the hill, but I couldn't say 'Jesus is Lord,'" he recalls.
At the end of the session, he could proudly announce his new allegiance to Jesus Christ. The other men baptized Leehan in a bathtub the same night.
Leehan maintains firm boundaries regarding the music and video he watches today. He recently walked out of the film, "The Wolf of Wall Street." He will not be alone with a woman unless it's his wife. He has an occasional glass of wine at home, but will not drink in public.
"Daily we are all being sanctified," he notes. "I'm not bulletproof. I can still fail."
One thing is certain. Leehan is determined not to be a lukewarm Christian. "I'm an all-in type guy. I love talking about the Lord and seeing Him work."
Whenever Leehan attends LifeChurch today, he sits in the front row, immediately in front of the pastor he intended to kill. But now during the worship, his hands are raised in the air, praising God, joyful and free.
"Jesus Christ specializes in fixing broken messes just like me. He is, and always will be, the great Redeemer, and He is ready to transform your life whenever you call out to Him."
If you want to know more about a personal relationship with God, go here