By Mark Ellis —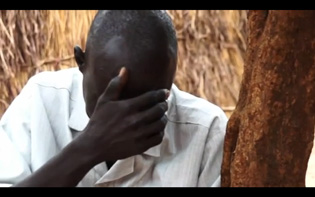 A high-octane mix of alcohol and demonic involvement caused some in his Ethiopian village to label him insane. His own family had to bind him with heavy restraints when they sought relief from a witch doctor.
"I was one of the people possessed by an evil spirit and was being tormented by the spirit of evil in this land," says Dawit. (His name is changed for his protection.)  "I was also a drunk and given the nickname of 'crazy person.' My family would tie me up and take me to the witch doctor to heal me."
But his life went in an unexpected direction when a team showed the JESUS Film in his village. "He was very much touched by the love of Christ," says Gebre, with Great Commission Ministry in Ethiopia. "He cried and cried and cried and finally he received Christ."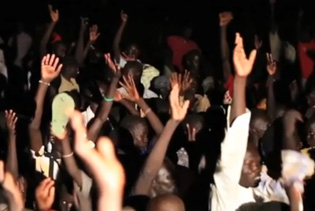 The 'strong man' who kept him in bondage fled when Jesus came into Dawit's heart. "The evil spirit that caused me to suffer released me right there," Dawit recounts.
When people saw the dramatic change in his personality, a few were unnerved. Murmurings against him arose and some even wanted to harm him. "Being the first Christian in that village I was persecuted a lot for Christ," he recalls.
"He passed through many sufferings and people wanted to kill him like a snake," one villager recounts.
But Dawit persisted in allegiance to his Deliverer and Redeemer.  "He held firm with Christ," Gebre says.
Dawit began to serve the Lord full-time and is the first missionary from his village. He is still ministering and serving Jesus today.
"I would say about 70 % of the church in Ethiopia use the JESUS Film directly," says Tariku Fufa, with Campus
Crusade for Christ.  "After watching the film for the first time they really clearly understand what the Gospel is." Many have given their lives to Christ as a result of the film.
"The JESUS Film radically transformed the growth of the church in Ethiopia," he says.
If you want to know more about a personal relationship with God, go here