By Mark Ellis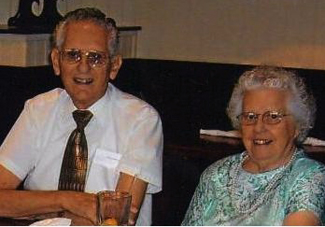 On August 14, Anthony and Evelyn Bollback will celebrate a milestone — 70 years of marriage and ministry.
One week after their marriage in 1943, they got off a Greyhound bus in Coudersport, Pennsylvania, where they planted a Christian and Missionary Alliance Church. For many years, it has been the largest church in the town.
Pioneering a new work helped them prepare for church planting in China, Japan and Hong Kong, where they spent 24 years in fruitful service launching churches that still flourish.
Also in July and August, Anthony and Evelyn will reach the ages of 91 and 92, respectively. They still preach, write, and serve in their local church. Anthony is the founder of Church in China, Inc. and editor of China Clippings, with over 4,000 subscribers.  His publication serves as an example of their continuing heart  for Asia — and unsaved people everywhere.
July 25th they leave on a ministry trip to Honolulu where they will speak to the Chinese Christian Fellowship at the University of Hawaii and at Kapahulu Bible Church, where they served for many years.