By Mark Ellis —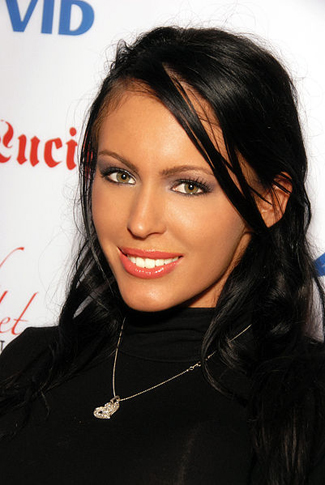 In 2010, Maxim Magazine named her one of the top female porn stars in the world. Little did they know, she was already on a rocky road to sanctification as a new creature in Christ.
Brittni, who used the professional name Jenna Presley, started dancing to earn extra money as a freshman at Santa Barbara City College in 2005. Two men approached her after one of her performances and asked if she would like to make "romance movies."
"You mean porn?" she joked. They nodded affirmatively, but it was no joke.
"I didn't know what to expect," she admits now. "At 18, I was only a baby. I was looking for love in all the wrong places."
Brittni was insecure as a result of her upbringing in a home with a "verbally abusive" mother and passive father. For the first time in her life, she began to receive positive affirmation, and it felt good. She traveled to L.A. and shot her first pornographic scene.
"I felt so loved that day because they did my hair and make-up. I was told I was beautiful and that I was going to be a star. In the first few months it felt good."
Producers worked her relentlessly in the early phase of her career because of her youthful, fresh appearance. "I already looked like I was 12," Brittni recalls. They dressed her in "little girl" clothing and pigtails, which made her uncomfortable.
The inescapable conclusion is that filmmakers wanted to appeal to the depraved fantasies of men with pedophile tendencies. "It's disgusting how they can portray you as a little girl," she says today. "It's complete perversion."
During this period, she worked as much as 60 days without a day off, shooting two and sometimes three sex scenes a day. "I didn't know how to say no," she notes. "I didn't know how to stand up for myself. Before this, my mother made every decision for me."
The youthful spark that made her such an attractive commodity began to fade. "It left me feeling drained," she says. "I was so robotic I was like a rubber Barbie doll. I had no emotions."
Initially, she made $900 for each sex scene she filmed, but the money quickly disappeared. As hopelessness and emptiness overwhelmed her, she turned to drugs to numb the pain. "I started with cocaine. Then it became a downhill spiral to heroin."
"I had many lonely nights when I cut on my wrists. I tried to kill myself. I spent all my paycheck on drugs."
After three years in the adult film industry, she was fed up. She placed a 911 call to her grandmother. "I need you grandma," she said. "I'm done with this. Come and get me."
During her stay with her grandparents, they took her to the Rock Church in San Diego, led by Pastor Miles McPherson. Brittni was "bawling" through most of the sermon. In response to his invitation, she raised her hand to receive Jesus as her personal Lord and Savior.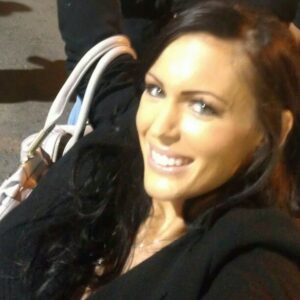 The church gave her a Bible and after she got home, she devoured Genesis. "I always wondered how we became human. Finally I had the answer and I was so excited. I couldn't put it down."
She began to date a man she met at church, but the relationship had a tragic ending. As they sat together at Los Panchos restaurant in San Diego one evening, men from a rival motorcycle gang approached their table and began to beat her boyfriend with brass knuckles. "He got murdered, stabbed in front of me," she recalls. The attackers were in and out of the restaurant within minutes.
Traumatized by the incident, her burgeoning faith was derailed. "That began another spiral into more drugs and suicide attempts," she says.
She began to date someone close to her former boyfriend. He encouraged her to get off drugs and get baptized, and she began to get involved with church again. In another bizarre turn, this man turned out to be a wolf in sheep's clothing. "He ended up being a pimp and got me back into the adult film industry," she says.
Brittni began to straddle two worlds ruled by opposing powers. "I was on the Howard Stern show preaching the Word and I was preaching on the set." She kept making adult films for two more years to make ends meet, as she battled contradictions that left her weary and dry. "It was a big mess," she admits.
"The devil wanted me back, but God kept tugging at me," Brittni says. "The devil had a plot, but God has a plan."
The ministry of XXX Church, which employs creative outreach strategies to the porn industry, caught Brittni's attention at a porn convention. Their booth at the Exotica convention blares to attendees, "Jesus loves porn stars." Remarkably, they distribute hundreds of Bibles at these venues.
One of the young women who ministers to the girls, Rachel Collins, made an impression on Brittni. "She brought coffee, Bibles, lip gloss to the girls in the industry," Brittni recalls. "She was so sweet and loving; there was a glow to her."
After Brittni saw Rachel's photo in one of their magazines, she contacted the ministry and eventually filmed an interview with Rachel about her experience with adult films.
In November 2012, Brittni filmed her last sex scene. "It was seven long years," she laments. "I hated what I was doing, but I wondered what I would do next." After Brittni left adult films, she found work with a limousine company and makes a decent income.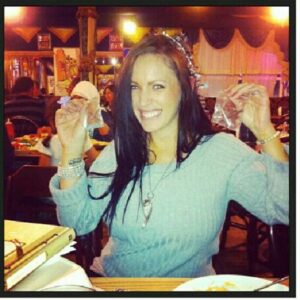 "I look forward to waking up every morning," she says. "There is life after porn; there is life after drugs and prostitution."
Brittni also reconciled with her parents and has a wonderful relationship with them today. Recently, her entire family sat together in church. "I love my mom so much," she exclaims. "My sister got baptized with me and my brother prayed the prayer of salvation with me on the phone."
"God is alive and He is working!" she says. "He is in the business of miracles. I have finally encountered the unconditional love of God and I will never go back."
If you want to know more about a personal relationship with God, go here