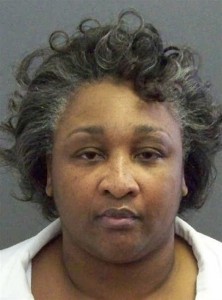 by Stoyan Zaimov
Kimberly McCarthy became the 500th person to be executed by the state of Texas on Wednesday since the death penalty was reinstated. In her final words, she said that she was "going home" to be with Jesus, and encouraged witnesses to "keep the faith."
"This is not a loss. This is a win. You know where I'm going. I'm going home to be with Jesus. Keep the faith. I love you all," were McCarthy's final words according to BBC News, before she was given a lethal dose of pentobarbital, and later pronounced dead.
McCarthy, a former nursing home therapist who became addicted to crack cocaine, was punished for a crime she was judged to have committed in 1997, a murder and robbery of her neighbor, a retired professor. Tied to two other killings, she had been on death row for years, but was granted a reprieve in January while her lawyers appealed the case, claiming the jury was racially biased against her.
Crossroad Bible Institute, a nonprofit prison ministry that claims to have over 45,000 students worldwide studying through satellite campuses, revealed that McCarthy was a former student and earned her certificate in 2006.
The organization also pointed to statistics revealing that African Americans like McCarthy make up only about 12 percent of Texas' population, but have accounted for 37 percent of those executed since 1976, while 39 percent of current death row inmates are also African American. She was also the 13th woman executed in the U.S. following the Supreme Court's decision in 1976 to reinstate the death penalty.
"Five hundred is 500 too many," McCarthy's lawyer, Maurie Levin, said in a statement. "I look forward to the day when we recognize that this pointless and barbaric practice, imposed almost exclusively on those who are poor and disproportionately on people of color, has no place in a civilized society." –Christian Post