By Mark Ellis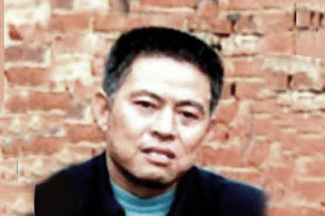 Pastor Gong Shengliang, imprisoned leader of the South China Church (SCC), an evangelical house-church with more than 50,000 members, is close to death due to a lack of medical care, according to his daughter.
"My father was arrested because of his faith in Jesus Christ," wrote Pastor Gong's daughter, Gong Huali, in an open letter to Chairman Xi Jingping. A copy of the letter was received in the U.S. three weeks ago by Dr. Samuel Chao, president of China Ministries International.
The SCC was banned in 2001 after the government labeled it an "evil cult." During the government's crackdown, hundreds of church leaders were arrested, more than 500 church leaders had their homes and property seized, and thousands of SCC members were persecuted, fined, and beaten.
In 2001, Pastor Gong was sentenced to death in a secret trial for "using an evil cult to undermine the enforcement of the law," Due to international pressure he was not executed.
Pastor Gong was retried in October 2002. This time, the government charged him with rape, and tortured several SCC women prisoners until they 'confessed' that Pastor Gong raped them. Pastor Gong is now serving a life sentence under the multiple rape charges.
In his daughter's poignant letter, she recounts his mistreatment at the hands of the government. "When he was arrested, he suffered many savage tortures. He was imprisoned in a very damp area for the first two years," which led to severe rheumatism and gastroenteritis.
Prison officials have not provided any medical care in the last 10 years, according to Pastor Gong's daughter.
More recently, he faces life-threatening medical conditions. "My father was attacked with cerebral infarction and high blood pressure at the end of 2012. Since then, he could not walk nor speak. Because the complete absence of minimal medical care, his cerebral and cerebellum functions have been severely affected. His life is in serious danger," she notes.
"We have asked for his release on bail for urgent medical treatment. But again and again, our petitions were completely ignored, without any reasonable response. It is very urgent for my father to have immediate medical treatment, otherwise he might die soon in the prison or remain disabled for life," she writes.
Pastor Gong's daughter ends the letter to China's president with a heartfelt plea, "I know you are fully occupied with national and international affairs, but my love of my father urges and compels me to write to you, with shedding tears and trembling hands. If you pay a little concern to my father's case, let him bail out for medical treatment, and our family will rejoice for such a reunion to see my dying father."