By Mark Ellis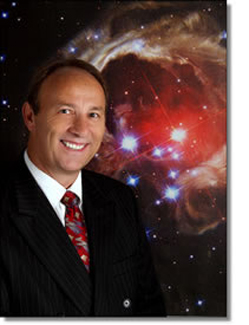 "In the beginning God created the heaven and the Earth. And the earth was without form, and void; and darkness was upon the face of the deep." Genesis 1:1-2
For years, theologians, scientists, and students of the Bible have pondered the meaning of this extraordinary description of creation, written by Moses about 1,400 years before the birth of Christ.
In his documentary "The Story of Everything," Stephen Hawking reveals how the earth took shape from a formless cloud of dust and debris, in a manner that one observer believes is familiar.
"His video follows the same description that Moses wrote about 3,500 years ago," says Paul Hutchins, author of "Hubble Reveals Creation." "The Earth formed from leftover dust and debris from the sun," he says. "The Earth forms in darkness, in a cloud of dust."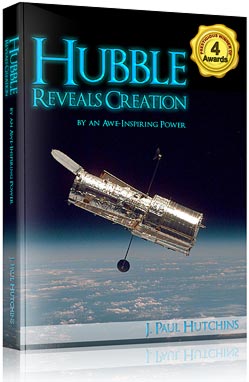 Discoveries by Nasa's Hubble and Spitzer space telescopes have led to breakthroughs in astrophysics, such as the ability to determine the rate of expansion of the universe. "The Hubble telescope has really been photographing creation," Hutchins maintains. "Nobody knew what 'formless and void' meant until the Hubble and Spitzer telescopes revealed the way planets form."
Out of this formless void, light from the sun emerged gradually, Hutchins believes, to create the conditions that would lead to intelligent human life.
"The statement at Genesis 1:3, "Let there be light," on day one, corresponds to when our sun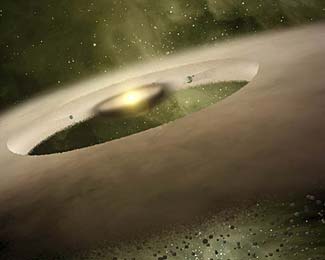 came to life as it transitioned from a protostar to a main sequence star as demonstrated in Hawking's video," he notes. "Only in the later stages of planet formation when earth's atmosphere cleared would direct light from the already existing sun, moon, and stars be visible from the earth."
Hutchins believes these recent scientific discoveries will remove much confusion about the Genesis account of Earth's creation. "I believe the Bible will always prove to be accurate with science," he notes.
"It's mind-boggling how complex the universe is. It looks like it has its own DNA."
Stephen Hawking's video "Solar System Formation"