By Mark Ellis —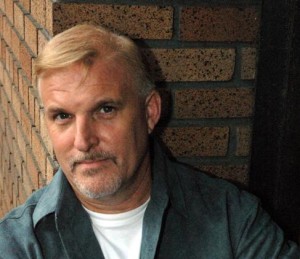 He was swept up in the euphoric early days of the Jesus Movement in the 1970s, but some abuses in his past left him with gaping vulnerabilities — and a rocky road to sanctification.
"I was repeatedly molested by a number of men in my neighborhood as a very young boy," says Joe Dallas, program director of Genesis Counseling and former president of Exodus International. "That awakened a sexual precociousness a kid should not have."
The premature awakening of these desires led to successive sexual experimentation, while stolen pornography from the local liquor store fueled his erotic fantasies. The power of lust became a growing part of his experience as an adolescent.
By the 8th grade, Dallas was sexually active, then he became promiscuous with both sexes in high school. Extensive drug use was another accelerant on his wayward path.
But at a critical moment a high school girlfriend invited him to church — a "little place" called Calvary Chapel, in 1971. He decided to check it out.
"You had to arrive two hours early to find a place on the floor," Dallas recalls. "I had never seen so many on-fire Christians together under one roof."
He was intrigued because he had never heard such a clear presentation of the gospel, a message that penetrated to the depths of his heart.
He wrestled under the conviction of the Holy Spirit for two months after his first visit to the church. Dallas describes being "hounded, dogged, aggressively pursued" by God's Spirit.
Born Again
One day he couldn't take the pressure any longer. He went to a park across the street from his high school in Long Beach, California and began to pray:
"Lord, I do believe you are there and that you hear me. I believe you died on the cross and I'm tired of fighting. I'll have you if you'll take me."
At that moment, he was born again. "It was incredible and unforgettable," he says. "No matter what has happened since then, that will always be the reference point." After his conversion, Dallas was baptized by Lonnie Frisbee, the charismatic hippie evangelist at the center of the Jesus Movement.
For the next few years, Dallas was on fire for Jesus. With his long hair and a car covered with Christian bumper stickers, he resembled many in the burgeoning movement. "I toted a Bible to school the size of a phone book and witnessed to anything that breathed," he recalls. He and other friends shared the gospel with sailors and prostitutes in downtown Long Beach.
"I was very zealous and that was part of the spirit of the time," Dallas notes. "There was a strong emphasis on evangelism and it was assumed that if you were a born again believer you would be witnessing."
Shekinah Fellowship
In 1972 Dallas joined an outreach of Calvary Chapel in Long Beach that became known as Shekinah Fellowship, led by Brant Baker. When Dallas was ordained by the church the following year, he was just 18-years-old. As an associate pastor, his primary focus was in music ministry. He also did pastoral counseling and conducted weddings and funerals.
Dallas describes Brant Baker as "a very charismatic minister" who wanted to follow in the footsteps of Kathryn Kuhlman, the well-known faith healer and evangelist who had a weekly television program in the 1960s and 1970s called "I believe in Miracles." More and more, Baker's services became healing services modeled after Kuhlman's, and he began to draw large crowds.  Greg Laurie was part of the church at that time, but left shortly after Dallas's arrival to start his own ministry in Riverside, California.
The same year Dallas was ordained, he married a committed young Christian woman after a very brief courtship. "In those days there was no dating or much courtship to be done because we thought the Lord was coming back Tuesday before lunch," he says.
He and his wife worked alongside each other at Shekinah Fellowship, but now he sees the folly of marrying so young. "We weren't mature enough to handle the stresses of marriage and ministry," he says.
The church began to develop some serious internal problems, according to Dallas. "The leader was in his mid-twenties, and you had very young men and women with more responsibility and power than they were ready to handle," he says. "There were power struggles and ego clashes," he says sadly. "We lost some of the simplicity and integrity that we had when we began."
Dallas and his wife left the church to find work in the secular job arena. At first, it appeared to be a good decision. But after a year away from his ministry involvement, Dallas' mind began to drift in the wrong direction.
Succumbing to temptation
His curiosity was aroused by an adult bookstore that recently opened in the area. "Up to that point, my life was very consecrated and I wouldn't dream of using pornography or acting out in any form of sexual sin," he says. "But I started to compromise first in my thought life."
He gave himself permission to walk into the adult bookstore, and that began a breathtakingly rapid decline. "I began using pornography and hired a prostitute," he says.
"Then I got involved in an affair with a friend's wife, which culminated in a pregnancy and abortion."
Dallas separated from his wife, and started going to gay bars after that. "There was a mystique about gay bars that was attractive to me," he says. "My attraction to men was inflamed by the pornography."
"I was drinking heavily and acting out and I didn't even want to think about God," he recalls. He ignored his spiritual life for a year, the same length of time he had his first extended relationship with another man.
At that point he reached a dilemma. "I realized I was a Christian and I couldn't pretend I wasn't. But I also wasn't willing to give up my homosexual behavior."
An answer to his inner conflict arose in the form of the Metropolitan Community Church (MCC), a liberal church started in 1969 that promoted a "gay theology" through its reinterpretation of key biblical passages. "I heard about a church where you can practice homosexuality," he says.
Dallas attended the church for five years, while he promoted the idea that the Bible does not condemn homosexuality. Whatever his inner qualms, he pushed those aside for several years.
During these years, Dallas learned that two key leaders of the Jesus Movement, Lonnie Frisbee and Brant Baker, both had separate struggles with same-sex attraction. Both men ultimately died of HIV-AIDS. "When I joined MCC I met people who said 'We all know Brant Baker. We see him at gay bars.'
"I didn't believe it," Dallas says. "I said that can't be true."
"I was so naïve," he continues. In the early days of the Jesus Movement, "there was such simplicity and such innocence. I wouldn't have known a sexual sin if it mugged me." Yet a search of the pages of Scripture reveals that almost every leader God used in powerful ways had deep flaws.
As Paul's letter to the Corinthians says, "We have this treasure in jars of clay to show that this all-surpassing power is from God and not from us."
By some measures, Dallas' quality of life was high during this period. He held a good job, led an active social life, and lived in a comfortable apartment.
"The circumstances of my life seemed pretty good to me," he notes, "but an inner turmoil kept growing. I couldn't pretend I was doing the right thing." Sometimes he woke up in the middle of the night, sat bolt upright, and wondered 'What am I doing?'
A time for renewal
Dallas decided it was time to open the scriptures once again and he revisited all the Bible passages he could find that dealt with human sexuality and sanctification. "It became clearer and clearer I had been kidding myself," he admits. "I repented that night, and that became another reference point in my life."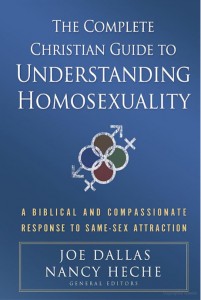 He shared his story with his gay friends, which was difficult, but a huge relief. "They reacted very reasonably and very kindly. It was very classy of them," he notes.
Dallas left the Metropolitan Church behind and, like the prodigal returning to his father's house – made his way back to Calvary Chapel in Costa Mesa. He moved from his apartment, found a new job, and started seeing a Christian counselor he found in the yellow pages. "It was important for me to change everything," he says.
Between his renewed fellowship in a Bible-based church, his time spent in the scriptures, and his Christian counselor, Dallas was able to learn some important lessons.
"I was an older and wiser prodigal at 29," he notes. 'I thought if I was really a spiritual man I wouldn't have these kinds of temptations, and, if I had them, it would be too dangerous to admit them."
"Now I realized that if I wasn't able to admit them I would be setting myself up for another downfall."  He came to realize that struggles and temptations are an ongoing reality. "No one is immune from that slippery slope – whatever their weakness is, if they entertain it like I did. The key issue is what we do about temptation when it comes."
Dallas does not believe anyone is born homosexual. He theorizes that some are born with certain personality structures that make them more susceptible to same-sex attraction. This, along with family dynamics and other variables may work in combination to increase these vulnerabilities.
After several years of counseling, Dallas studied to receive his own degree in counseling. His intent initially was to focus on chemical dependency and alcoholism, but he couldn't find an internship in that specialty. After he attended a conference in 1987 that dealt with homosexuality from a Christian perspective, he began to see the need for counseling designed to help Christians with struggles similar to his own.
"At first I thought my story was rare, but I was wrong," he notes. "I began to dream about starting my own ministry for Christians caught in sexual sin."
Today, Joe Dallas' ministry in sexual addiction recovery and homosexuality is nationally recognized.http://www.joedallas.com  He is the author of "The Game Plan, The Men's 30-Day Strategy for Attaining Sexual Integrity" (Thomas Nelson) and Program Director of Genesis Counseling in Tustin, Orange County, California.
Dallas met his present wife, Renee, through friends at Calvary Chapel. She currently oversees a ministry and web blog to support wives at www.wifeboat.com.
If you want to know more about a personal relationship with God, go here