By Sheri Burk, Agape Mission Projects
A few weeks ago the brakes went out AGAIN on our purple VW Bug, we call "La Cucaracha". Pastor Damian prefers using the BUG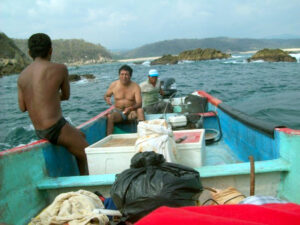 when he can as it doesn't take a lot of gasoline.
But this night when he had one of our associate pastors with him and they were returning late at night from San Geronimo.  The brakes failed and the vehicle's gas pedal got stuck as the car slid backwards on a downhill grade going very fast.
Pastor Damian hit the embankment and he fell out into a waterfall and the VW overturned landing with the wheels upside down. God protected both men!!!