By Mark Ellis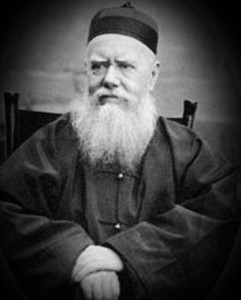 Perhaps no missionary since the Apostle Paul had such an enormous impact on such a vast geographic area. During his 51 years in China, Hudson Taylor led thousands to Christ, recruited hundreds of missionaries to join him in the task, and established 125 schools.
Yet one of the most elemental principles in the Scripture – abiding – presented in the 15th chapter of John, caused a major struggle for the spiritual titan.
"For years I longed to abide, but I thought of it as a very high attainment to which I was unequal, involving spiritual heights to scale for which I did not have the needed strength," he admitted.
He saw it as a clear injunction from his Savior, but the pathway seemed elusive. But one day, guided by the Holy Spirit, he had a wonderful breakthrough in his understanding.
"Abiding is not impossible; the Scriptures command it. And yet it seemed impossible to me until I saw that what I thought of as abiding was feeding, which is a conscious and voluntary act."
Somehow, he had mistakenly confused two similar concepts in his mind: abiding and feeding.
"We partake of our food at fixed intervals only, but we live and work in the strength of that food continuously," he reasoned.  "Abiding is not a thing of consciousness, but of fact. Do we cease to abide in our homes when we are asleep at night? So abiding in Christ is a state that commitment to Christ in faith achieves, and the reality of that faith is proved by the result: fruit."