By Dan Wooding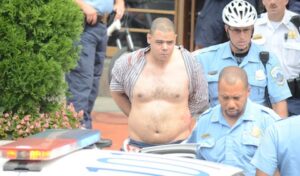 A security guard was shot and wounded today  in the lobby of the Family Research Council headquarters in Washington, D.C., following a scuffle with a man that media reports said had expressed disagreement with the group's views.
D.C. Police Chief Cathy Lanier said the shooter walked into the lobby of the building at about 10:45 a.m. and was confronted by the security guard who asked the man where he was going, according to the Washington Post.
"The man then took out a gun and opened fire on the guard, Lanier said. The guard and others wrestled the man to the ground, disarmed him and waited for police, she said. The guard was then taken to the hospital and is in stable condition, the chief said. FBI officials said the guard was shot in the arm," according to the Post.
"The security guard here is a hero, as far as I'm concerned," Lanier said. "He did his job. The person never made it past the front."
The shooter is in FBI custody and has not yet been charged, authorities said.
"Authorities did not identify the shooter or the security guard. They also would not say what kind of gun the shooter used or whether the security guard was armed. They still are uncertain of a motive.
Family Research Council President Tony Perkins made the following comments after the shooting: "The police are investigating this incident. Our first concern is with our colleague who was shot today. Our concern is for him and his family."
"There seems to be a trend in recent weeks where active shooters appear to be targeting faith-based organizations as we have witnessed incidents in Dearborn, MI, Joplin, MO, and recently in Milwaukee, WI," says Mary Marr, president of CEN. She also serves on the DHS Faith-based Security and Communications Committee at the request of Secretary Napolitano.
"In addition to these incidents, some 5-10 Christian churches in the U.S. are burned each month according to a representative on the committee. Christian leaders and churches need to have their emergency operations plans in place, report suspicious activity immediately to local law enforcement, and provide information to CEN to monitor the nationwide situation on risks to the Christian community. This information sharing will help the broader Christian community to be aware, ready and able to share the Gospel freely in these increasing uncertain times."