Last month, three landmark celebrations took place in Ethiopia. The Gamo, Gofa and Dawro peoples gathered to dedicate the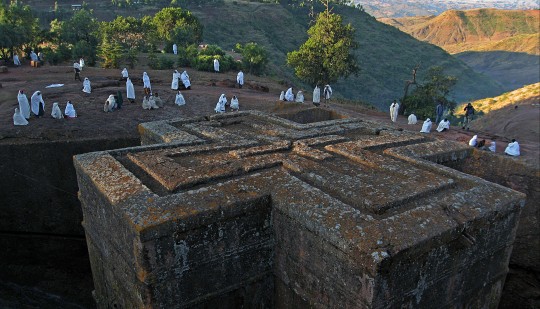 completion of the New Testaments in their languages.
One Gamo leader described the impact of Bible translation in concise but unforgettable terms: "When we buy an appliance we immediately throw away the manual because we cannot understand it. We figure out how to use it by ourselves.
"The Word of God is a manual for life and we have never had it. Today we receive the manual for life in a language we understand. It is a manual for marriage, for parenting, for evangelism, for business, for relationships. Today we can move forward in our lives with God's instructions!"
All three language teams are now hard at work translating the Old Testament.
The Gamo, Gofa and Dawro people are three groups united by their desire for the Bible in their related languages. God is using a unique partnership between The Seed Company and Word for the World. This builds on the recently completed project that provided the New Testament and the JESUS film, for more than one million speakers of these three languages.
The churches are committed to seeing the entire Bible translated, so it can be useful to preach and teach God's Word to the people. The Old Testament will provide the foundation needed for them to understand New Testament concepts and teachings. This project also includes training two Ethiopian Bible translation consultants. — The Seed Company