By Mark Ellis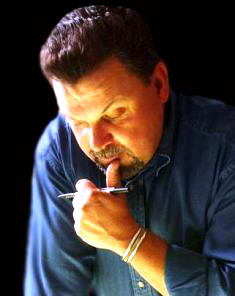 Acclaimed artist Thomas Kinkade died from an accidental overdose of alcohol and Valium, according to the Santa Clara County Coroner's office.
The coroner's office listed the "Painter of Light's" death as "acute ethanol and Diazepam intoxication" and stated his manner of death was "accidental."
Rescue workers raced to "Painter of Light" Thomas Kinkade's California home on April 6 but could not revive him. They responded to a call concerning an unconscious, 54-year-old man who had been "drinking all night," according to a report in The Daily.
Kinkade built one of the world's most profitable art empires from his idyllic work, which often featured Christian themes. But his company was in bankruptcy and he had well-publicized problems with alcohol. Two years ago, he was sentenced to 10 days in jail for drunk driving.
His brother, Patrick Kinkade, told the San Jose Mercury News the painter had struggled with alcoholism for several years and suffered a relapse before he died. He said his brother was depressed recently due to a separation from his wife, financial troubles and criticisms leveled at his work by critics.
The painter's wife, Nanette, and three of their daughters had traveled to Australia to visit a fourth daughter, and were absent when he passed away, according to The Daily. Kinkade's live-in girlfriend, Amy Pinto, 48, made the 9-1-1 call.
It has been estimated that a Kinkade painting is displayed in one of every 20 homes in theUnited States.