By Mark Ellis
One of the outstanding female vocalists of all time had roots in the church and continued to profess her faith in Jesus Christ until her tragic death at age 48.
"Our hearts are broken," Pastor Joe A. Carter said Sunday, before a packed service at New Hope Baptist Church in Newark, New Jersey, where Houston's inspired gift was first recognized. "How saddened we are at the death of one of the greatest voices of the modern age."
Houston began to sing with the church's junior gospel choir at age 11. Years later, her mother, Cissy Houston, is still a devoted member of the church.
"I'll never forget her right here standing at the New Hope Church, hearing her sing, 'He Would Not Come Down,'" Pastor Carter said, "hearing her sing the praises of Jesus Christ."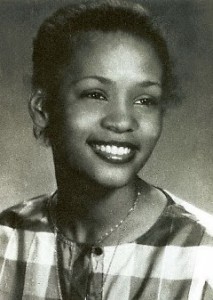 In a rare appearance on "Primetime" December 4, 2002 with Diane Sawyer, Houston revealed her struggle to overcome drug addiction, which involved a spiritual battle for her heart. Houston admitted she had used alcohol, marijuana, cocaine and pills in the past, but said the biggest "devil" was not the drugs, but herself.
"It's my heart. It's what I desire, what I want and what I don't want. Nobody makes me do anything. I'm my best friend and my worst enemy," she confessed.
In the interview, she admitted that drug use brought her close to death's door. "I got as close as it gets, but I know people who have come closer," she said.
Sawyer pressed the pop diva to say her "bad days" were behind her. "I know I'm on the right path because I'm back home where I started," Houston said. "I can't tell you it's all going to be perfect."
"I can tell you I'm not self-destructive," she continued. "I'm not a person who wants to die. I'm a person who has life and wants to live."
Then Houston opened a small window to her faith. "I pray every day," she said. "I'm not the strongest every day but I'm not the weakest either,"Houston said.
"Pray for me as a person," she implored, "pray for my soul, that I'm stronger. I know I'm a child of God and I know He loves me.
"Jesus loves me, this I know."