By Mark Ellis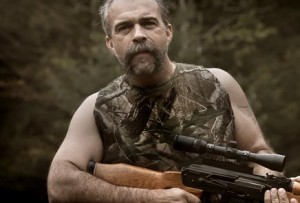 Three weeks after the release of "Machine Gun Preacher," a film about the life of Sam Childers, a former drug dealer who found Christ and started an orphanage in Sudan to rescue children abducted by the Lord's Resistance Army (LRA), the White House announced they would send troops to central Africa to hunt down the LRA's founder.
Since the LRA has been raping and plundering villagers for more than two decades, and the U.S. has a policy of avoiding military intervention in sub-Saharan Africa, the decision as well as its timing shortly after the film's release seemed remarkable to some – even to the man at the center of the film.
"From what I hear, there was a connection," says Sam Childers, founder of Angels of East Africa. "Several weeks back, the people in L.A. sent a private screening in to Obama's office," he notes. "There were a lot of things on the table they were thinking about doing, but it (the film) helped to push everything off the table and get the ball rolling."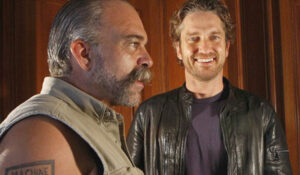 "I'm sure his office got a private screening two to three weeks before he made the decision," he confirms.
Childers has three projects operating in Uganda, three in Ethiopia, along with the orphanage in Sudan.  During the last 10 years, Childers and his organization have rescued over 1000 children caught in the Sudanese conflict.  Many of the children he rescues and houses at his orphanages were part of the LRA.
The LRA's founder is a self-described prophet named Joseph Kony, who combines mysticism with cultish Christian rhetoric in leading his group. Kony is on the U.S.terrorist list and wanted by the International Criminal Court on charges of crimes against humanity. His militia has kidnapped more than 20,000 children since 1988 and forced them to become soldiers in his army. The group also rapes women, keeps sex slaves, and mutilates many of their victims.
The goal of the U.S.mission, according to a letter sent to Congress on October 14th, is to assist regional African forces in removing Kony from the battlefield. The first U.S. troops arrived October 12th, and they will be joined by other troops – mostly Army Green Berets — in the next few weeks.
In addition to Uganda, troops will be sent to the Democratic Republic of Congo, Central African Republic, and South Sudan. They will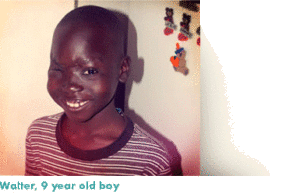 not fight unless fired upon, the letter to Congress stated.
Last May Congress approved the Lord's Resistance Army Disarmament and Northern Uganda Recovery Act. The law, which received little media scrutiny at the time, authorized President Obama to send U.S.troops to Africa– something many observers seemed to have missed.
"Just because they are sending troops in doesn't mean they are going in to solve the problem," Childers notes. "But it definitely is a step in the right direction."
Some, such as Sen. John McCain, complained that Congress was not adequately consulted, others criticized the move because Kony and his group pose no strategic threat to U.S.interests.
Childers says the threat may be diminishing in some areas, but is still real. "There hasn't been anyone killed around our orphanage in two years by the LRA. There hasn't been anyone killed in northern Uganda in three years by the LRA," Childers notes. The main problem is in Democratic Republic of Congo and along the border in southern Sudan, according to Childers.
"The LRA has abducted 1,000 since the first of the year and killed 200 more," he adds.
Childers is largely pleased about Hollywood's treatment of his life story. "It showed my faith in Christ all the way through the movie," he notes. "The main message is that Christ changed my life. For Hollywood to do that is something we have to be thankful about."
The compression of 30 years of his life into a two-hour film left some unresolved issues for Childers, however. "The timeline is really messed up on it," he says.
"Machine Gun Preacher" is rated R for intense violence and foul language – including 64 uses of the F-word, according to Movieguide, which means that many Christians may not see the film. "There's no possible way, with the violence, that it could have been PG," Childers notes. "But I don't believe the language is any different from what kids hear on a school bus."
Last week, Childers' organization took in 15 more orphans inSudan. "The biggest thing is we allow them to be children again."
When Childers is not rescuing children in Africa, he pastors Shekinah Fellowship Church in Central City, Pennsylvania, located on a 43-acre campground.