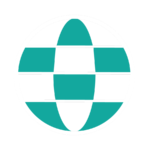 As a senior at Asbury University in Kentucky, Joshua Curry, 22, felt a sense of disquiet about his spiritual condition and the religious atmosphere at the college.
"I was actually feeling very poor spiritually, like a sinking ship. I wrote down in my journal that I'm tired of milquetoast Protestantism. I want liberty from slavery. I want forgiveness of sins. I want a zealous spirit," but he felt the world and its current cultural milieu was luring him away from what he desired most.
Attendance at chapel is required three days a week at the private Christian university, formally aligned with the Wesleyan-Holiness movement. Many students seemed unenthusiastic, apathetic about the mandatory obligation. "There were a lot of people who were just tired of having to come to chapel, people would always groan about having to show up for an hour a day, three days a week."
The revival that hit the school in the 1970s was fading from memory.
On Wednesday, February 8th, Curry attended what appeared to be an unexceptional chapel service. A visiting speaker, Zach Meerkreebs, with the Christian and Missionary Alliance, gave a talk about sacrificial love in Hughes Auditorium. "It was a message preached on Romans 12, what love looks like in action," Curry recalls. "After the message, about 20 or so students stayed in the chapel."
Curry went back to his dorm room. A few hours went by and then he heard a surprising report. There was still worship going on in the chapel, more students were being drawn, and no one was leaving!
After Zach's talk, God sovereignly brought a move of the Holy Spirit – revival fire that has not subsided in the last week. Now students and visitors are packing the chapel at all hours of the day and night, even overflowing into other buildings on the campus.