By Charles Gardner —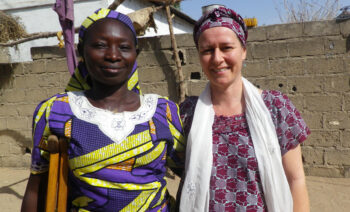 After 25 years of sharing the gospel in sub-Saharan Africa, Kerry Stillman, a previously London-based physiotherapist feels able to say that her 'mission is accomplished'.
This is because the purpose for which the team, of which she is part, established a hospital in Cameroon has been achieved. Now they have successfully handed over the ongoing work to the indigenous people of that country.
Meskine Hospital, where every patient was prayed for, was established by a multi-national (and non-denominational) team offering medical – and sometimes miraculous – solutions as a platform for sharing the good news of Jesus with the largely unreached Fulbe people of the region.
Built in the drier and more dangerous part of the country, where there has been much terrorist activity, the hospital is now a thriving concern offering hope and healing to patients.
And, particularly in recent years, they have seen many Muslims come to Christ – some through dreams which have driven them to find out more.
One man, 'Mohammed', was among many recipients of a calendar featuring Scripture verses freely given away. It was not until the third year of their distribution that he decided to pursue Kerry.
It turned out he had been searching for the truth for ten years and wanted to know what would happen to him when he died. He subsequently became engrossed in Bible studies several times a week and finally realized: "Jesus came for me, and not just for me, but for my people as well."
Speaking to supporters in Yorkshire, Kerry said: "We trained him to go out and he hasn't looked back, reaching and discipling many others – even in a neighboring country."
As in the parable of the scattered seed growing all by itself (Mark 4:26-29), the team had spread the word here and there, and are now seeing a harvest.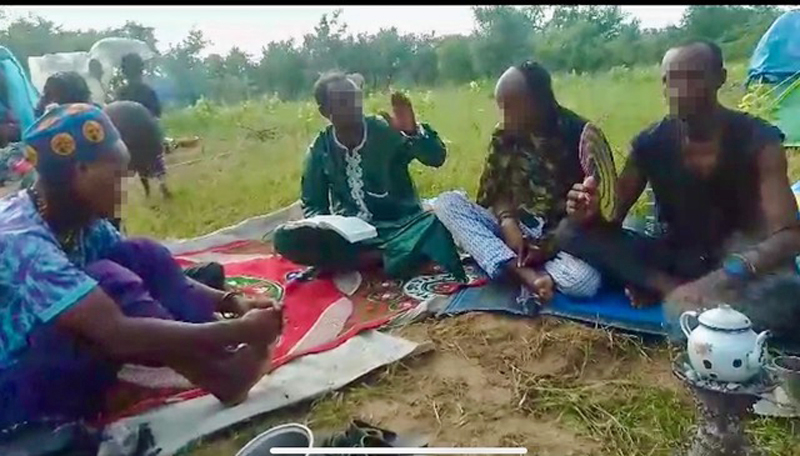 But it's been a tough road for 'Mohammed' with his business, and initially his inheritance, taken away from him – most Muslim-background Christians there suffer persecution. But he hung on. He even lost a close colleague and fellow believer, who tragically died of an underlying condition.
But even that worked out for good as he led several people to Christ following the funeral, including members of his friend's family.
As Kerry said: "Somewhere in the bush in Central Africa, God is moving by his Spirit."
She also reported that some parts of the vibrant Cameroonian Church, which had not previously very effectively engaged with the Muslim community, were now leading some of them to Jesus.
While keeping in touch with Meskine, Kerry will now continue to work from the Pioneers UK mission base.
For more on Kerry's story, read her exciting book "Blood, Sweat and Jesus" published by Authentic Media, available from Eden Books – eden.co.uk