By Christian Toto —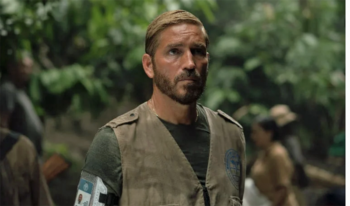 "Sound of Freedom" isn't done quite yet.
The summer's indie sensation finally fell out of the top 10 box office results after earning north of $180 million at the U.S. box office.
Those numbers are staggering and would be the summer's biggest story if not for a certain one-two punch dubbed "Barbenheimer."
"Freedom," which follows a Homeland Security agent (Jim Caviezel) tracking down a little girl abducted by sex traffickers, is now a global sensation.
The film scored 18 number-one slots across Latin America over the weekend, according to Angel Studios.
Mexico
Guatemala
Honduras
El Salvador
Nicaragua
Costa Rica
Panama
Colombia
Venezuela
Ecuador
Peru
Bolivia
Belize
Paraguay
Chile
Uruguay
Argentina
Dominican Republic
The film also performed respectively in other nations during its opening weekend:
#1 in New Zealand
#2 in Australia
#2 in South Africa
#4 in the United Kingdom
Disney infamously acquired the film during its 2019 takeover of 20th Century Fox but didn't know what to do with the property. So the Mouse House shelved it for five years before Angel Studios bought the rights to the film and released it independently.
The mainstream media savaged the film in cruel and unprofessional ways. Reporters attacked Caviezel for his political views and suggested the film addressed an issue that's based on conspiracy theory more than fact.
The most absurd line of attack?
Some outlets used one of the 6,000+ people who crowdfunded the movie's marketing efforts against the project. The person in question is tied up in a child custody dispute framed as "child abduction."
The film's global revenue is still dramatically lower than its domestic haul. So far, "Freedom" has earned more than $2 million outside the U.S.
This story originally appeared at Hollywood in Toto here