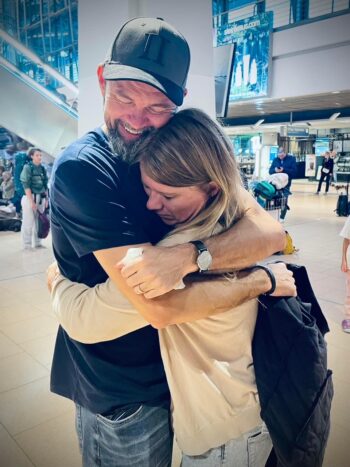 By Michael Ashcraft –
After an agonizing year in a U.S. jail over an immigration visa application gone awry, Danish evangelist Torben Søndergaard, who rankled leftists in his native land with his unconventional brand of evangelism, has been deported.
Court appeals and even the significant support of ICE's supervising congressman, Clay Higgins (R-Louisiana) were not enough to head off the deportation. Søndergaard was escorted back to Denmark, where he passed immigration without a hitch and almost immediately boarded another plane to an undisclosed nation. He may still win his pending asylum case or apply for asylum elsewhere.
U.S. Congressman Clay Higgins declared into the congressional record that he believed the Biden's administration's opposition to granting Søndergaard's visa was tantamount to "persecution."
"Torben Søndergaard is a legal immigrant from Denmark," Higgins read about a week ago before the Border Security, Facilitation and Operations subcommittee, which he chairs. "He came to our country legally and applied for asylum properly. He has no criminal charges. He was arrested … and has been incarcerated … for over one year.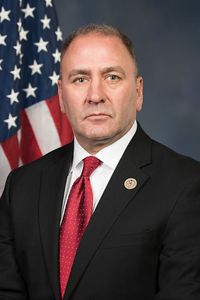 "He's been persecuted by this administration and targeted, we believe, because he's an evangelical minister."
Congressman Higgins' incendiary accusation gave powerful support to Søndergaard's argument that he is a victim of sinister persecution but did little to stop the deportation.
The iconoclastic preacher – who emphasizes evangelism, baptism, Holy Spirit power and exorcism – said he was persecuted in Denmark, which leans heavily to the secular Left. A T.V. crew contrived a hit piece on him that purported to show child abuse in his ranks. Almost immediately, Danish government officials, citing the T.V. report, passed a law specifically prohibiting exorcism.
Søndergaard saw the one-two punch as a devastating blow to his ministry, The Last Reformation, in Denmark, and sought a fresh start elsewhere. Thinking that he would no longer be able to evangelize freely in his native land, he fled to America and applied for refugee status under the religious persecution protections.
Søndergaard's team thought the case would be a slam dunk: he was personally decried nationally and threatened with imprisonment for doing what he says all Christian should do, fighting the forces of Satan.
But the U.S. Courts denied the expected visa.
According to The Last Reformation (TLR), leftist members of the Danish government continued their malicious persecution of Søndergaard. Reportedly, they contact similarly-minded officials in ICE alleging illegal activities committed by Søndergaard. Based on their accusation, ICE suddenly revoked Søndergaard's visa but failed to inform him, TLR says.
At his next meeting with ICE and without knowing that his immigration status had changed to illegal, Søndergaard was arrested and placed in solitary confinement like a dangerous criminal, TLR says.
Christians who know Søndergaard personally expressed their consternation by ICE's actions. Christian Broadcasting Network reported the shocking detention. Dr. Michael Brown advocated for him on a podcast with a jail phone line link.
But his case didn't garner greater attention from the mainstream media, who tend to find outrage only when liberals are persecuted by the government.
Søndergaard has languished in an ICE jail for over a year. His wife, apparently, suffered a nervous breakdown during his detention.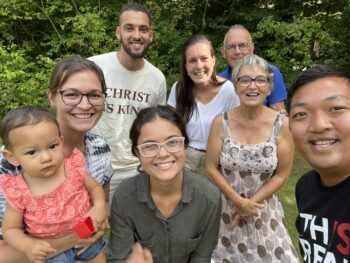 His latest appeal to stay in America was denied by the 11th Circuit Court of Appeals this month.
"Unless God does a miracle, it is 'Goodbye, America,'" he declared in a voice recording uploaded on TLR's YouTube channel. "Even though I lost my motion to stay, I could still win my asylum case that is running."
Søndergaard was reunited with his wife, Lena, in the airport. He uploaded a photo of them hugging. He has asked for privacy, but TLR promises a press conference soon.
Søndergaard's dogged pursuit of asylum in America was based more on principle than need, based on America's foundation of religious freedom.
For reasons open to conjecture, Søndergaard's ministry is particularly polarizing. He has rankled the traditional church in Denmark with his flamboyance and unconventional methodology. But at the same time, the numbers of people who vouch for him online, independently of TLR, is multitudinous. For example, there are homosexuals who thank him profusely for helping them find freedom from sin in Christ.
It should be noted that Representative Higgins is not free from controversy himself. Before winning a seat in the nation's highest legislative body, Higgins worked as a police officer and found himself in trouble with his superiors on various occasions. It has been alleged that his posts on social media seem to advocate for violence.
This article was updated Aug. 18 at 11:30 a.m. PST to reflect the breaking news of Sondergaard's deportation.
About the reporter of this article: Michael Ashcraft is also a financial professional in California,