By Mark Ellis —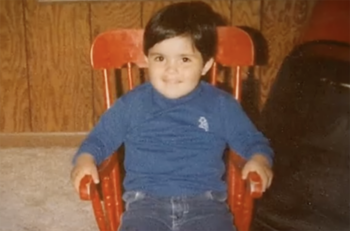 A Virginia man hugged his biological mom for the first time this month after they were separated at birth 42 years ago as part of a child trafficking scheme known as "counterfeit adoption."
"Hola, Mama," Jimmy Thyden told Maria Gonzalez in Spanish, when the two met at her home in Valdivia, Chile, in August. "I love you very much," he said as they hugged one another, overflowing with emotion.
"Mijo (son), you have no idea the oceans I've cried for you, how many nights I've laid awake praying that God let me live long enough to learn what happened to you," Gonzalez told her son during their amazing reunion.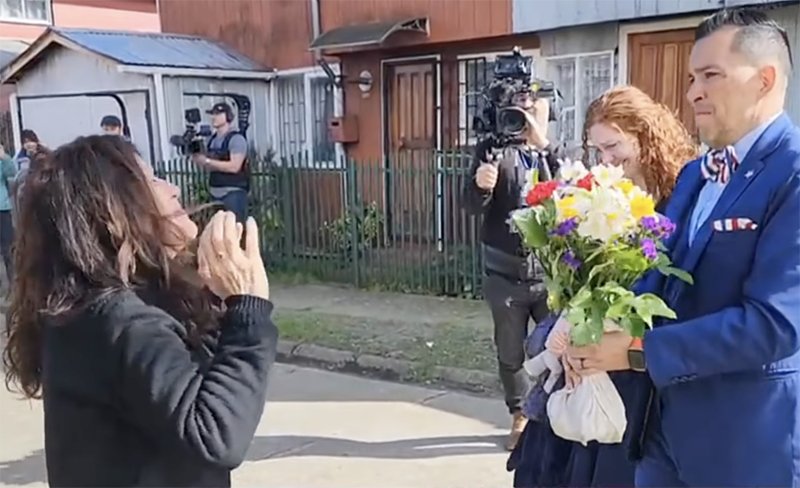 Thyden was born prematurely at a hospital in Santiago, Chile's capital, according to a report by Fox News. The baby was taken from Gonzalez's care and placed in an incubator. She was then instructed to leave the hospital.
When she returned for her baby, she was told he died and his body had been disposed of.
The child-trafficking scheme took place during the 17-year reign of Gen. Augusto Pinochet.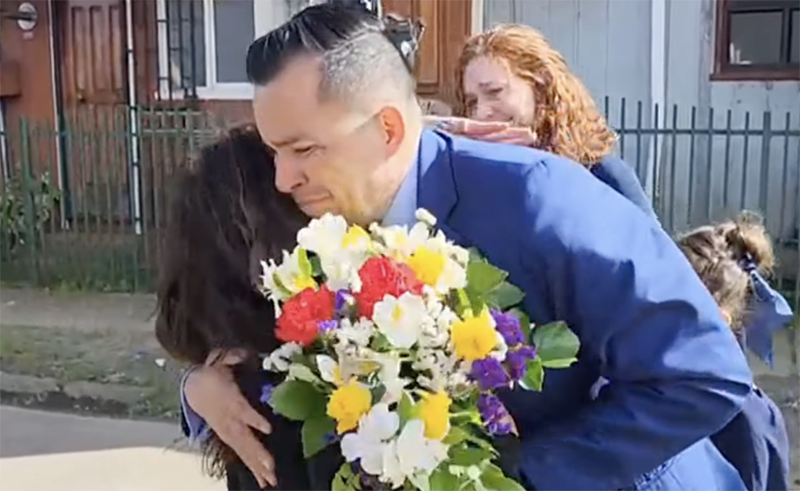 It is estimated that tens of thousands of babies were taken from Chilean families in the 1970s and 1980s."The real story was these kids were stolen from poor families, poor women that didn't know. They didn't know how to defend themselves," Constanza del Rio, founder and director and Nos Buscamos, told Fox News.
Nos Buscamos joined forces with the genealogy platform MyHeritage, which provides free at-home DNA testing kits for Chilean adoptees and suspected victims of child trafficking in Chile.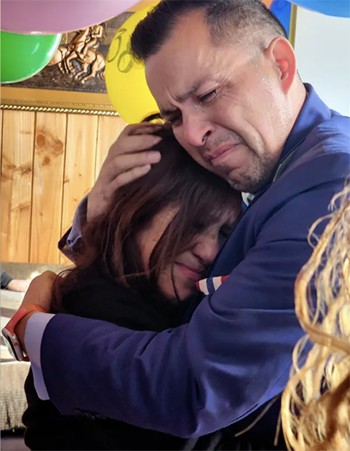 For his part, Thyden underwent an international search over many months for his birth mom. His quest began in April when he saw a news story about Chilean-born adoptees who had been reunited with their birth relatives.
He then decided to take a DNA test from MyHeritage, which confirmed that he was 100% Chilean. The test also matched him to a first cousin who also uses the platform.
Thyden sent the cousin his adoption papers, which included an address for his birth mother, a common name in Chile: Maria Gonzalez.
The cousin had a Maria Angelica Gonzalez on their mother's side and helped connect him with the woman who was thought to be his mother.
Gonzalez, however, would not take his phone calls because she feared it might be a hoax.
Then he texted her a photo of his wife and daughters. "Then just the dam broke," said Thyden, who sent more photos of his family and various life events.
Joining him in the reunion were his wife, Johannah, and their two daughters, Ebba Joy, 8, and Betty Grace, 5.
Thyden got to meet his biological brothers and a sister, according to Fox.
While Thyden was successfully reunited with his birth family, he recognizes that reunification might not go as well for other adoptees.
"It could have been a much worse story," he said. "There are people who find out some really unfortunate details about their origin."
While in Chile, Thyden met with investigators working to address thousands of counterfeit adoption cases like his own.
To learn more about Nos Buscdamos, go here