By Mark Ellis —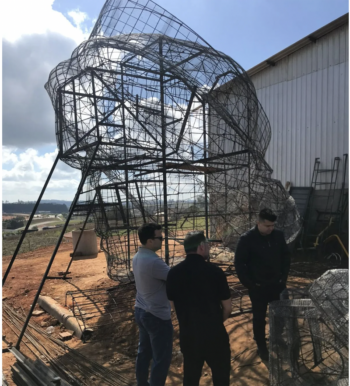 Construction has begun on a behemoth sculpture of Michael the Archangel in southern Brazil. Rising 187 feet, including the base, it will be the largest Christian statue in the world, according to its creators.
Located in the city of São Miguel Arcanjo, the imposing figure will be part of a religious complex called "The Archangel's Grotto." The project also includes an area for Christian services with a 12,000-seat capacity, a museum of sacred art, a devotional pavilion, and an auditorium, along with a food court and parking lot.
The Italian sanctuary of Monte Gargano, where Catholics believe Michael appeared four times, served as inspiration for the project.
"A partnership was established with Monte Gargano in October last year. We became sister churches. We presented the project to them, and they liked it very much! The idea is to bring Monte Gargano to Brazil," Fr. Márcio Giordany Costa de Almeida told Aleteia.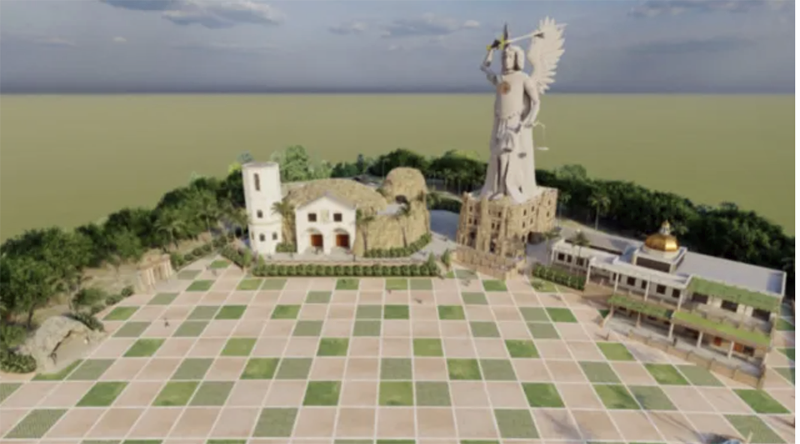 The project's budget is $5.2 million dollars, funded by donations. The sculptor creating the statue is Markus Moura, who also sculpted Christ the Protector of Encantado, in Rio Grande do Sul.
Currently, the statue Santa Rita de Cascia located in Santa Cruz at 138 feet high, plus 46 feet of base, totaling 184 feet is said to hold the record of the largest religious statue, at 184 feet (including the base).