By Mark Ellis —
Some 800 people attended "SatanCon 2023," in Boston, an event that claimed to be the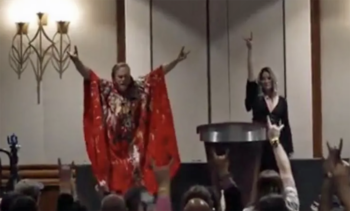 largest gathering of Satanists of all time.
During the opening night of SatanCon 2023, two Satanic leaders led worshipers in chants of "Hail Satan" and said, "We stand here today in defiance of their (Christian) siege and destroy their symbols of oppression," before ripping pages out of the Bible and throwing them on the floor, according to a report by churchleaders.com.
This year's SatanCon theme was "Hexennacht in Boston." "Hexennacht" is German for "Witches Night." The satanic event held multiple panels over the weekend, including topics on "Deconstructing Your Religious Upbringing," "Hellbillies: Visible Satanism in Rural America," "The Devil Is in All of You: The Changing Face of Satan in Cinema," and "Reclaiming the Trans Body."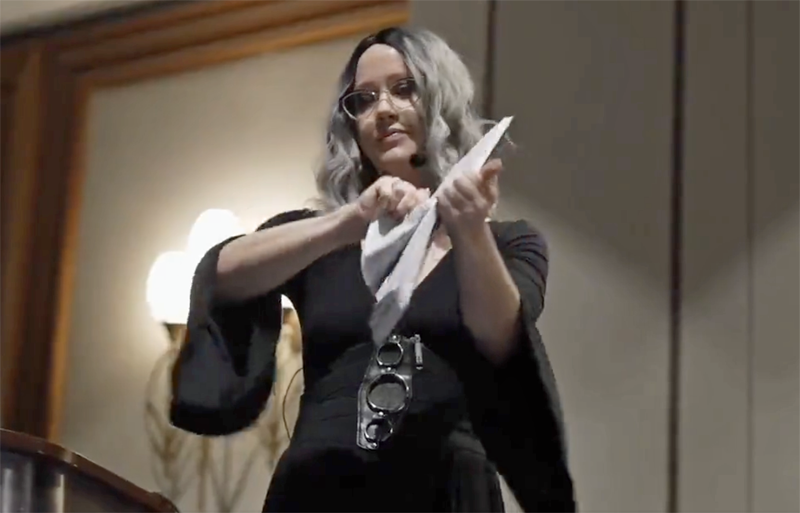 In addition to the panels, SatanCon hosted a "Satanic Ball" and an event called "Impius Conventus," which is Latin for "An Ungodly Assembly." It featured a drag queen performance and a concert by the band Satanic Planet, according to churchleaders.com.
A video of the Satanic leader destroying the Bible was posted on Twitter by "Let Us Worship" leader Sean Feucht, who shared that more than 98 SatanCon attendees gave their lives to Jesus.
"While they were ripping up pages of the Bible to kick off the largest Satanic gathering ever (SatanCon in Boston), over 98 attendees surrendered their lives to Jesus (verified!) from covert evangelists infiltrating the crowd," Feucht posted.
Dr. Eric Sprankle, who led the talk on "Sins of the Flesh: Satanism and Self-Pleasure," disputed Feucht's claim, saying, "I presented at this conference and there were no 'covert evangelists infiltrating the crowd.'"
Intercessors for America (IFA) traveled to SatanCon so they could pray and share their faith with attendees. Kris Kubal, Chief Program Officer at IFA, agrees with Feucht's post about the number who prayed to receive Christ (IFA says 100 received Christ), but says the people who received Christ were not all attendees, according to IFA's sources.
"It was mostly people who were onlookers or were in the vicinity, who were having conversations with some of our folks that were not necessarily the satanic conference attendees. I'm not saying that that didn't happen. But I just know from our experience, the people that were encountered and came to faith in Christ, were people who were on the periphery of the event," Kubal told God Reports.
IFA spent several months in prayerful preparation before SatanCon, and had people both inside and outside the hotel where it took place. "We had people that were in the event, in the building. Our folks were able to get in, and they went in groups of one, twos and threes, small groups. So they were able to be in the, in the facility, not necessarily in the room of their meetings, but in the hotel outside of the rooms and walking among them as they were coming and going," she says.
"There were some people at the conference that were wanting to shock, but there were some people that were interested in having a genuine conversation. We were not in any way any of the folks that were shouting, screaming or chanting or had signs. Our folks felt called to be peaceful ambassadors of the Lord, and really strategically prayed in certain areas of the city.
"We felt like there were some good conversations, there were a lot of people that were very respectful and willing to hear about Jesus, and some of them were even not opposed to Jesus. And many of the people that they had conversations with that were part of the Satanic Temple, were people who had grown up, maybe even in a Christian home, or being a churched kid, and felt disenfranchised from the church or had some kind of church hurt."
Kubal believes there was more concentrated, focused prayer for Boston surrounding SatanCon than there has been for many years. "We did what God called us to do. And there was more prayer happening probably for that city over the course of that time than probably has been for some long time. And the folks that attended said you could really feel the presence of the Lord — even though this was going on."