By Mark Ellis –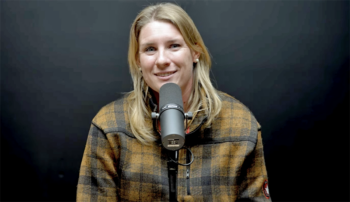 Liz Gliem works with Iris Global on a farm in Mozambique that helps support the mission of Heidi and Rolland Baker.
Early in the morning one day – before morning prayers — a woman and her sister arrived at the farm seeking help. "She was pretty dazed, not very responsive," Gliem reported in a ministry update video.
They learned she had recently escaped from an insurgent camp operated by ISIS.  "She had been kidnapped and held for about 11 months," Gliem recounts. The insurgents had come into her village, the year before, and her husband had been killed during the attack and they kidnapped the woman and her one-year-old son.
She was an ISIS bride for those 11 months. She and another woman were marching through the bush with a couple of insurgents. They decided to take a chance, and took off running.
"They ran and ran and ran, and they got picked up by some military," the woman reported to Gliem.
She thought they were part of the Rwandan army, which had made incursions into that part of Mozambique. But her description of the soldiers was very unusual.
"She said they were giant, at least three meters (nine-feet) tall, and they had white bulletproof armor on.
When Gliem heard this from the translator, she stopped him. "Wait, what color were they wearing?"
"White, white bulletproof armor," she replied.
Gliem knew the Rwanda military wears all-black, and it does look bulletproof. "Everyone in Pemba knows what uniform the Rwandans wear," she notes.
"Are you sure about the color?" Gliem asked again.
"The color of the uniforms is the color of milk. Do you know another color of milk?
I thought, Okay, she is talking about these gigantic men, but the Rwandan military are no bigger than the Mozambican military in stature.
Then the woman talked about how the giant men in white brought them to safety, they put them on trucks, and they sent them out of harm's way.
Gliem knew there is no military that operates in Africa — especially in a jungle zone — wearing white bulletproof armor.
Suddenly the startling truth dawned on Gliem. "I very quickly realized there's an angelic presence manifesting themselves to these people who are running, leading them to safety!"
The woman also described a horrible incident that could have been an atrocity. After a few months, the insurgents came in and picked up her son, who was maybe a year and a half old at the time, and they put him in an empty rice bag.
"They took the rice bag with her son in it, and they brought her over and they just begin to slam the rice bag onto the ground as hard as they could to kill her son. They did this multiple times. And they held the rice bag up after they had finished, and there was blood dripping from it."
Then something remarkable happened. "They reached in to pull out her son and he came out crying, covered in blood. And they were really startled that he was alive!"
"They were so disgusted that they threw him at her and said, 'Well, you can you can keep this boy; he doesn't want to die.'
The boy received a blood transfusion at a hospital and recovered. "Her son is sitting here with us now and I'm looking at him. That shouldn't happen," Gliem exclaims.
After the woman and her son left the hospital, she walked back to the farm to say thank you. "We asked her if she ever heard about Jesus," Gliem recounts.
"When we grew up, there wasn't Islam, there wasn't Christianity, it was just worship of our ancestors," the woman said.
She heard the Good News of the gospel and decided to go to church the following Sunday. "She got saved and encountered Jesus. We gave her a solar Bible."
There's a feature on the solar Bible that includes Christian music. As soon as they showed her the worship songs, her face lit up and she said, "Is this is the part where we get to sing to Jesus, because that's my favorite thing!"
"She and her sister have been working with us since March of last year. A couple months after that, she got really sick. She had meningitis and cerebral malaria at the same time. She went into a coma for several days. We went into the hospital and they moved her into what would be the equivalent of the ICU. And the doctor said, 'Please visit her because she'll probably pass away sometime tonight or tomorrow morning.'
"They had her arms and legs tied down; she was having some weird seizures. We went in with her sisters and an aunt. And we said, 'In the natural, this woman will probably pass away, but we believe Jesus can heal her. He saved her life many times before; we believe He wants to do it again.'
The next morning they got an unexpected phone call.  "Her sister called and said, 'Hey, she's awake. She woke up!'
"She recovered completely and she's back at the farm. She and her sister have worked with us and they're still working with us. They've saved up some money. They bought land back in November and they're in the process of building their first home."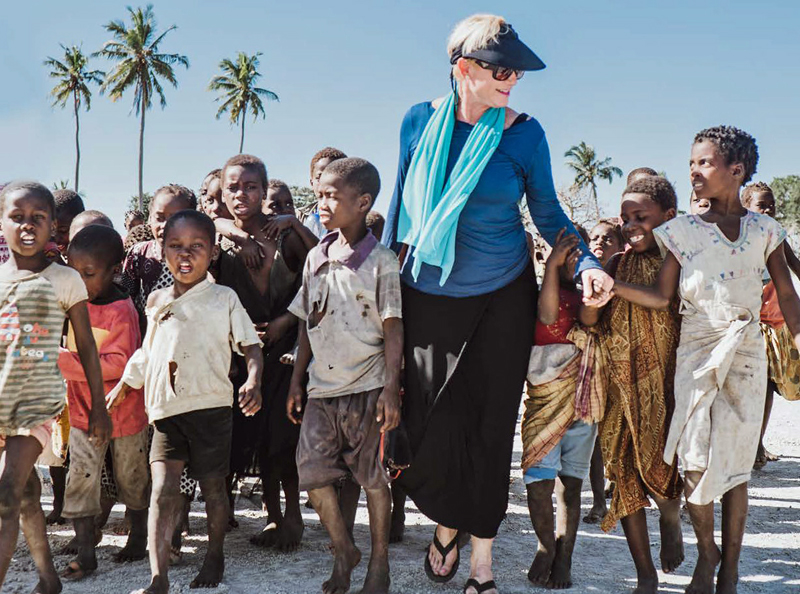 When Gliem has difficult days on the farm, she remembers God is fighting on their behalf in unseen ways, "with those tall men in bulletproof white armor, they're with us, and there's more of them with us than any of these insurgents. And that brings a lot of peace and a lot of hope."
If you want to know more about a personal relationship with God, go here