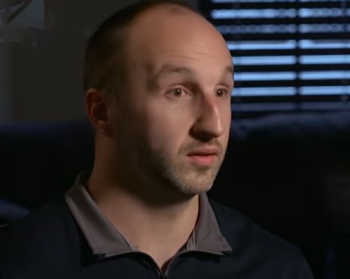 By Ben Lahood –
With the help of a computer savvy friend, drug-addicted David V. wrote his own prescriptions for the pharmacy. One day, two undercover narcotics agents met him at the door.
"I resisted arrest. We tore up the store," David says on a CBN video. "I was charged with 18 felonies and three misdemeanors. I was facing 45 years to life."
David's decline began when his parents divorced. He was only nine and facing parents who told him to choose whom to live with.
The unfairness of a broken home led him to juvenile hall on multiple occasions.
"I got into a lot of fights," he says. "I was angry at the world and confused and rebellious. I went from one foolish act to another."
Weightlifting and football became an outlet. He barely graduated high school and walked on to Division 1 football at Middle State Tennessee University where partying pushed him over the edge.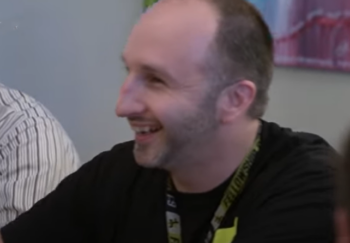 Injuries introduced him to painkillers, and he became addicted.
"I became totally enslaved to drugs, anything that would numb the pain," David recalls.
That's when he got arrested at the pharmacy. The counts were reduced to one, and he served only nine months. But his dreams of college football were dashed.
In his 20s, David consumed a lot of cocaine.
"It was a miserable existence completely devoid of meaning," he surmises. "My 20s are essentially a lost decade."
At the hospital on his third overdose, doctors delivered to him grim news: His kidneys had failed and he had Hepatitis C. He would need to use dialysis for the rest of his life.
"It was like someone had just dropped a ton of bricks on my chest," David expresses. "With utter hopelessness and despair, I lay there on the hospital bed and mourned the lost years of my life."
But the night before he was to begin dialysis, David cried out to a God he never knew.
"God, I don't even know if you're real," he prayed. "But if you are, please help me."
The next day, the doctors came to his room at 11:30 a.m.
"We can't explain it, but you've had a complete recovery," one told him. "You're being discharged today."
He slid onto the floor and wept profoundly.
"It was mind blowing," he recalls. "I don't know how long I was on my mom's floor asking God for forgiveness for all the things I had done.
"He set me free."
Today, David is an area rep with Fellowship of Christian Athletes.
"God is in the restoration business," he says.
If you want to know more about a personal relationship with God, go here
Ben Lahood studies at the Lighthouse Christian Academy near Venice, Los Angeles.