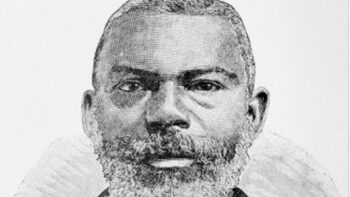 By Michael Ashcraft –
The first American Protestant missionary was NOT who is often credited. It may surprise some to learn that George Liele, a former black slave, was the first.
Liele sailed for Jamaica to reach the lost in 1782, 11 years ahead of heralded British missionary William Carey and long before American Adoniram Judson sailed to India in 1812 (and later Burma).
For some encyclopedias and missiology schools, that's an update. The fact was brought to light by E. A. Holmes, a professor of church history at Stetson University, according to Baptist Press.
Liele was a slave in Georgia who received Jesus into his heart in 1773 under the coaxing of his master, Henry Sharp, at the local Baptist church. Genuinely touched by the Lord, Liele began to propagate the gospel among his fellow slaves.
He was ordained on May 20, 1775, becoming the first officially recognized black preacher in the Colonies. He preached for two years in the slave quarters of plantations around Savannah and even led a congregation at Silver Bluff, South Carolina, according to the Union Review.
Seeing the anointing on Liele's life, his master freed him from slavery.
Hearing of family members in Jamaica who needed the gospel, Pastor Liele migrated to Jamaica with the help of British colonel Moses Kirkland. Landing at Kingston, Liele and his wife, Hannah, planted a church there by preaching among the slaves of Jamaica.
He served for 10 fruitful years but also faced severe opposition from the slave owners, who cynically viewed his preaching as agitating the slaves, and even was thrown in jail for a time.
Liele baptized hundreds of slaves after they responded to the gospel. While he did not directly advocate against slavery, the latent gospel message naturally opposes such wicked exploitation of fellow human beings. Ultimately, Jamaican slavery was abolished in 1838 – before its abolition in the United States.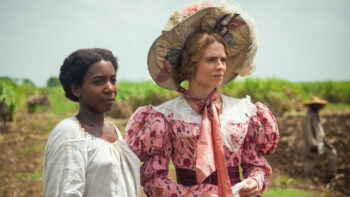 Liele didn't limit his outreach to people of color. As a result of his ministry, people from all sorts of ethnicities became believers in Jamaica. By 1838, Jamaica had 20,000 believing Baptists.
With Liele's position as the first protestant American missionary, his legacy lives on through the work of the First African Baptist Church and in the hearts of the Jamaican people.
About the writer of this article: Pastor Michael Ashcraft is also a financial professional in California and other states.