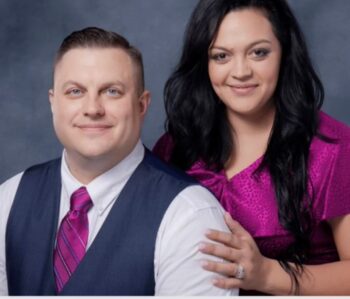 By Michael Ashcraft –
The first time Nick Thimmig glimpsed the undeniable reality of evil in the world was when "Crazy Robert" — screaming expletives and growling at a party — randomly punched a taller dude and left him bleeding on the ground before running off into the woods howling.
"That's when I knew there was evil in the world. I just saw evil manifest right in front of my eyes for no apparent reason," Nick says on a Virginia Beach Potter's House podcast. "Why did he do this? Because he was from Humble (Texas). People from Huffman didn't like people from Humble. Well, I was from Humble, so I got the heck out of there."
Nick Thimmig was born and raised in East Lansing, Michigan, but went to Texas for his senior year of high school because his mom didn't pay attention to his comings and goings, and he could "live it up" with parties and drugs.
He missed applying for college and instead got a job to fund his trips to different colleges on weekends to party. That's when he started the heavier drugs: ecstasy, acid, cocaine. Under the effects of acid, he would see demonic manifestations and thought to himself, "I am a child of Satan."
At 19, he smoked so much marijuana in one week that he coughed up blood. That Friday he was drunk and high (on ecstasy and acid), and he got pulled over by cops on suspicion of trafficking. Nick shoved as much marijuana as he could in his underpants but missed one bag.
"They put me up the hood of the car. They found the bag of marijuana and said, 'Look what we found. You're going to jail. Is there anything else we should know about,'" Nick remembers.
Wanting to get out of the problem by cooperating with cops, Nick reached into his pants with the intention of removing the stashed weed. But the cops panicked because they thought he was reaching for a gun.
Fortunately for Nick, he was able to de-escalate the tense arrest and was not shot.
Nick pretended to turn informant to work his felony down to a misdemeanor. When he was released from jail, he asked the judge and was granted (miraculously) the opportunity to work off his fines and community service by joining the military.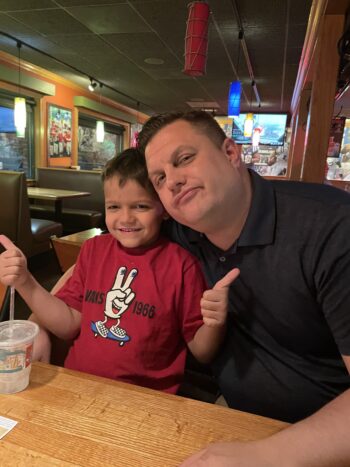 In the Navy, he kept getting into trouble through Boot Camp and A School. During his first weekend on the ship, he joined buddies going to a club and got drunk. Upon his return, he was confronted for underage drinking.
"For the next few days, I lay in my rack and cried out to God," he remembers. "I needed to change. I was in trouble here and trouble there. Now I just got to my duty station, and I was in trouble."
The next day at the laundromat, he asked a random guy for the time. The guy invited him to church and asked him where he would go if he were to die. "I would hope I would go to Heaven," Nick replied. Thinking of some way to justify himself, he said, "You can trust me to babysit your kids."
"But do you have a relationship where you speak to God, and he speaks back to you?" the man responded. Nick says that stuck out to him because he had prayed many times before and never heard from God.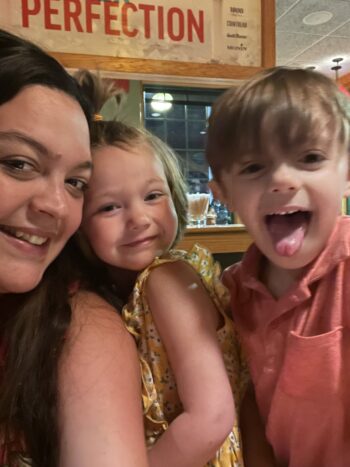 As Nick continued processing, he said, "Yeah, he (God) probably wouldn't let me crash on his couch for eternity."
"You can be saved," the man responded.
"Saved? What do you mean saved?" Nick asked.
If a man wishes to save his life, he will lose it. If he loses his life for my sake and for the gospel's, you will save it, the man quoted scripture.
"Let's do this saved thing," Nick responded, even though he didn't know what that meant. He only knew he needed to change.
Nick prayed the sinner's prayer and was became born-again at age 19.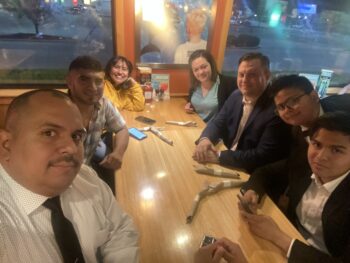 "I had this weight of sin that was on my shoulders," Nick recalls. "The moment I prayed that prayer, I felt the weight of sin lifted off. I felt changes. I felt delivered. God touched me in that prayer."
The effects became immediately evident. That same night he was at Popeye's Chicken and spotted an attractive girl when God impressed this on his heart: Don't look at her. I've called you to reach out to her.
Then God convicted him about his unchristian music. This is trash, throw it out, he felt the Lord instruct.
He called his girlfriend and announced getting saved. She responded that she too was saved.
But God gave Nick a discerning heart, and he felt she was not being truthful, so he broke up.
Mundane tasks were now infused with joy. On watch the next day, he witnessed to his comrade. He enjoyed church but struggled because his sin nature still clamored for indulgence. His rebellious nature still wanted to run the show.
"But God was telling me this is the way to go," he remembers. He surmised: "Wait a minute, I was screwing my life up, and then I gave it to Jesus. Am I going to take it back or give it all to Jesus?"
A few days later fishing with a friend, they prayed for a solution when they locked their keys into their car. "All of sudden this guy walks down the street with this tote bag in his hand, and he goes, 'You boys locked out of your car?'" Nick says.
"Yeah," they responded.
"What is this, a '98 Accord?" he asked.
He pulled out a tool specifically made for the '98 Accord out of his "surgical case" and popped open the car.
I can unlock any door if you trust me, God seemed to say to Nick.
"It happened within five minutes of us praying," Nick recalls. "It blew my mind."
Nick did two-and-a-half deployments, mostly doing drug interdiction.
His advice to sailors who want to maintain a Christian testimony? Pray every day and hang out with people who love their wives and families. Sometimes, he cautions, people who call themselves Christians don't act like Christians.
One time by going with "Christians" off ship, he wound up at a strip club in Panama City. Because sailors have to stick together, Nick saw himself in bind. He couldn't leave his buddies or the club. He stayed in the lobby.
"Beautiful girl after beautiful girl after beautiful girl was going in," he remembers. "It was the most hardcore temptation I'd ever had."
The devil whispered to him, Come on, go in…
"No!" he suddenly roared audibly. He startled everybody in the lobby and drew stares.
Nick walked to the door and witnessed to the bouncer. He went outside and witnessed to cab drivers. Spying some Navy sailors at Apple Bee's across the street, he decided to leave his group and join the other. He witnessed to one sailor and he got saved.
"That was a defining moment of my Christianity," he says.
Back stateside, Nick attended a church in Jacksonville, FL. He learned IT in the Navy and got out after five years. He ran a men's home for the church, which was very challenging because he dealt with all kinds of crazy people. One even stole a butcher knife from the kitchen and put it under his pillow, and Nick had to kick it out.
Today, Nick is married to Cicily and pastors in Indianapolis.
"Life is very difficult without Jesus, so people find different outlets. Some people invest all their time in being a professional and making money, or in hobbies. I always wondered, what's my purpose? Rather than have no answer, I drowned it out the meaninglessness with drugs and alcohol. Life without Jesus is very difficult because there is no answer."
If you want to know more about a personal relationship with God, go here
About the writer of this article: Pastor Michael Ashcraft is also a financial professional in California.