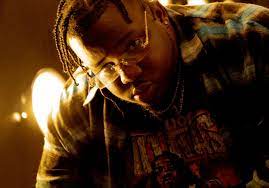 By Jaden Ahmed –
High on Xanax, Scootie Wop, now a Christian rapper, swerved his vehicle into a divider after he fell asleep at the wheel, then crashed into a telephone pole.
"You need to go to church and do something," his mom told him after he drove home. Somehow, he was able to drive the totaled car home after the horrific accident.
Emmanuel "Scootie" Lofton's father was a pastor and former Marine. Scootie had an idyllic childhood until his father abandoned the family and left the ministry. That forced his mom, along with Scootie and his siblings, to live out of a 95 Mercedes Benz in South Carolina, according to Rapzilla.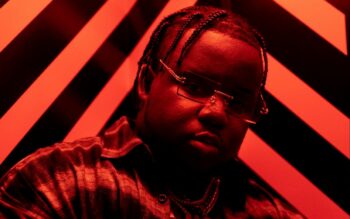 "I felt like I lost a piece of myself. Everything switched. I got exposed to drugs and gang culture and fighting with different people," he says on HolyCulture.net. "I got put into a gang in the fifth grade, so I hung around a lot of older kids. I started smoking in sixth grade and selling stuff in the seventh grade."
That's when 12-year-old Emmanuel started experimenting with drugs and gangbanging.
"My mom was praying for me every morning, every night," he says. "She was always cooking something in the pot, making the house smell good. I got my love from God from her."
Emmanuel tried to straighten up by playing football, basketball, track and even kickboxing. Eventually, he focused on football, but a broken leg – fractured in six places – right before college destroyed the dream. The months of recovery saw him drop sports and college.
He tried his hand at secular music and hit success. One of his beats was used by Moneybagg Yo in his song "Mah Dawg."
"My options were to either sell drugs over there or make beats over here," he said. "Once I got the first couple hundred from selling beats, I figured I could do it."
Unfortunately, the money he earned from drug-trafficking was more lucrative than what he gained mixing beats. That's when he crashed – a fateful event that led to him enrolling, with his mom's help, in Atlanta Leadership College where he got saved and discipled.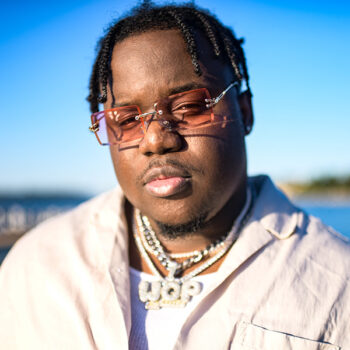 As a secular musician, he says, he couldn't make it past two bars without fumbling. But with his fellow Christian college students, it flowed.
He was 19 and fell in love with youth ministry.
At age 21, his deejay name was Lil Sco, a shortened version of Pablo Escobar, but the Holy Spirit informed him he should probably not use the moniker of the famous drug lord, so he settled on Scootie Wop. His career in CHH launched during Covid, got noticed by Reach Records, Rapzilla, Rockstar JT and Hulvey.
"God told me to start over," Scootie says. "A lot of people called me Scooter and my older brother said to change that to Scootie."
Scootie is part of the rap collective Vert Mob, which includes Bigbreeze, and Godfearin. "Vert Mob is really special to my life because everyone was already doing something and then we came together and it's almost like family over the music. We're praying, doing devotionals. It's like having older brothers."
If you want to know more about a personal relationship with God, go here
Jaden Ahmed studies at the Lighthouse Christian Academy in Los Angeles.