By Alina Jannol –
They get persecuted by their government, spurned by their neighbors, thrown out of their houses. Still the Laotian Christians are growing and evangelizing successfully, fomenting one of Asia's great underground revivals.
Pei*, a 52-year-old widow, illustrates what you can expect to suffer in a nation whose communist government promotes atheism and whose animists and Buddhists think you offend local gods by accepting "the God of America."
When Pei heard the gospel via a salesman, she embraced the message of salvation by faith and forsook the worship of her ancestors. Secretly, she received discipleship for four months.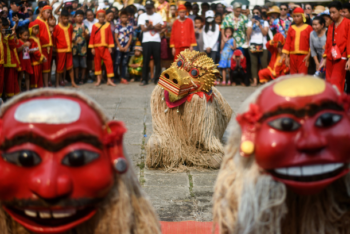 When she felt strong enough and bold enough, Pei ventured to share her faith with her daughter and son-in-law.
"Both her daughter and son-in-law immediately began to violently criticize her," a Christian leader told Christian Aid Mission (CAM). "They told her if she did not stop believing Jesus, they would report her to the police, put her in jail or kick her out of the house, because the son-in-law is a policeman."
Pei remained steadfast in her faith, while her daughter and husband remained steadfast in their anger.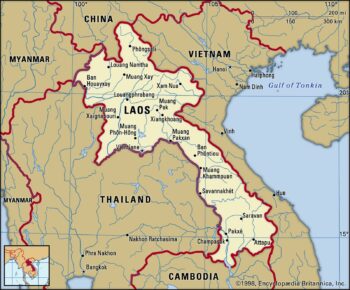 "In June, while they were yelling at her to leave the house, they grabbed all her clothes and threw them out of the house," the leader said. "They told her to live with her people who shared about Jesus with her. They told her to never return to the house."
In Laos, the constitution allows for freedom of faith, in theory. But the government, which espouses atheism, has restricted the practice of Christianity. Officials, hearkening back to the sufferings of the Vietnam War they blame on America, see Christianity as a propagandist arm of militaristic capitalism.
The hostility towards Christians is not only practiced by the government. Laotians are mostly Buddhist or animists and see conversion to Christianity as a grave offense against the local gods.
"You people believe in America's god," a villager was told by a local official, as narrated to UCA News. "Don't you remember what America did to our country?"
After languishing under an incurable ailment for years, a 32-year-old husband and his wife got prayed for by a local missionary and were healed. As a result of the healing miracle, they accepted Jesus, CAM reports.
When their parents found out, they drove them out of their home, CAM says.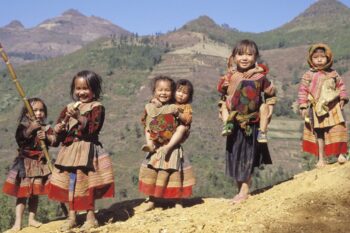 Regardless, the numbers keep growing in the church. Recently, 16 families in one area and six families in another received Christ, CAM reports.
Local missionaries provide discipleship through MP3 players loaded with digital, biblical teaching. Workers are also presenting seminars at which many people are committing to Christ and growing in their faith.
"We're giving seminars with our team going to visit, follow-up, evangelize and shepherd the many churches in their own local area," the leader said. "They could not do much from May-June due to travel restrictions, but now they are able to travel within their local province, so it has been a good thing."
In Laos, Christians account for a tiny minority, numbering a mere 150,000 or so in a nation of seven million, according to UCA. Among the Hmong ethnic group, Christianity has prospered, but the Hmong are viewed with suspicion because they sided with the Americans during the Vietnam war.
In 2020, 14 people from three ethnic Hmong Christian families were evicted from their homes, which were demolished, in the village of Tine Doi in Luang Namtha province for refusing to renounce their Christian beliefs, CAM reports.
Also in 2020, a 34-year-old Laotian pastor, Sithon Thipavong, was arrested for conducting a religious service in the village of Kalum Vangkhea in Savannakhet province. "He was arrested for teaching religion," a resident of the village said, as reported by CAM.
In most Lao villages, Christians are forbidden from erecting churches, according to Voice of the Martyrs (VOM), a US-based Christian group.
"If village leaders notice that a house church is growing, they will try to stop it. Christians generally have difficulties providing for themselves and their families, for they often cannot get jobs — most of which are available through the government," according to VOM.
"Christians commonly are denied medical treatment, education and other social services. Arrests of believers frequently take place, resulting in detainments that average for up to a week."
And yet, Christianity is growing unabated.
During Covid, CAM's ministry gave 47 seminars for 3,157 people on everything from the principles of Jesus' teachings, marriage issues and how to stand strong in faith.
"Some of these seminars are set up to start spiritual revival in some local churches where the believers are not growing or are distant from God," the leader said. "Two trainings are for strengthening believers in their faith, so that when persecution or resistance from the villagers eventually comes, they are able to stay strong and not renounce their faith."
*Not real name.
Alina studies at the Lighthouse Christian Academy near the Pacific Palisades of CA.