Fulani herdsmen terrorists killed 11 Christians in an attack in northern Nigeria on January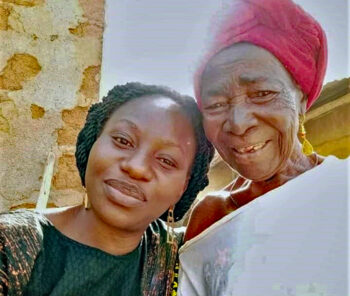 30th, sources said.
Danjuma Enoch said his grandmother, known as Mama Fide, was burned to death in the attack at 3 a.m. in southern Kaduna state's Kurmin Masara village, Zangon Kataf County.
"Grandma was unable to escape when the attack took place because she was very old and blind," Enoch told Morning Star News. "While other people scampered to escape, grandma stayed back in her room which served as her last save haven."
He said the assailants were Fulani herdsmen, and that Fulanis have mounted numerous assaults in the area.
"Grandma was our surviving grandmother and a great-grandmother to many of our younger ones," Enoch said. "We can only imagine how horrible it was for her to breathe her last this way after living long into her old age. Painful and sad. Grandma's blood will surely rise and speak against her killers and their sponsors."
Area resident Moses Zamani Kambai also said the assailants were Fulanis, and that they burned down many houses.
"The herdsmen burned down the Kurmin Masara community almost completely," Kambai told Morning Star News. "So far nine corpses have been recovered, including that of Mama Fide, who was burnt to death inside her room. Other missing Christian victims are still being sought."
Fulani herdsmen attacked several times in January, he said.
"Some of these evil happenings are under-reported, and many don't get reported at all," Kambai said. "We call on the government to double its fight against the terrorists in those communities affected."
Kaduna state spokesman Samuel Aruwan said 11 people were killed in the attack, several others were wounded and more than 30 properties were set ablaze. He identified the slain as Elizabeth Ayuba, Veronica Auta, Bege Daniel, Kephas Waje, Promise Jacob, Damaris Istifanus, Hauwa Joshua, Dogara Gambo, Lidia Ishaya, Michael Achi and Gabriel Michael.
"Troops of the Nigerian Air Force Special Forces who responded to distress calls from the area also fell into an ambush as they mobilized to the scene of the attack," Aruwan said. "The troops cleared the ambush and reached the general area, along with troops of Operation Safe Haven."
Area resident Grace Bamaiyi told Morning Star News that Kurmin Masara has suffered a number of attacks by Fulani militia. Gloria Jerry, another resident of the area, said her cousin was killed in the attack.
"This is heartbreaking," she said. — Morning Star News
If you would like to help persecuted Christians, visit http://morningstarnews.org/resources/aid-agencies/ for a list of organizations that can orient you on how to get involved.  
If you or your organization would like to help enable Morning Star News to continue raising awareness of persecuted Christians worldwide with original-content reporting, please consider collaborating at https://morningstarnews.org/donate/