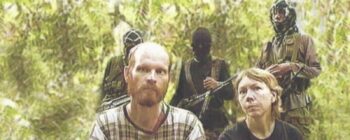 By Heidi Hutchinson —
The Philippine military was supposed to rescue hostage Martin Burnham. Instead, they shot him.
"I was immediately shot in the leg," says Gracia Burnham, his wife, on a Huntley 100 video. "Martin was shot as well and just lay there. I could tell that gunshot wounds to the chest don't heal. He was just kind of breathing loudly. Then he got very still."
For a year, the Philippine military was pursuing the missionary couple's kidnappers, the Muslim Abu Sayyaf rebels, through the sweltering jungles of the Philippines. They were aided by a tracking device sewn into a backpack that the CIA had managed to pass on to he squad's leader.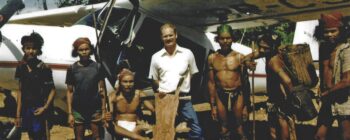 Missionaries for 17 years, Gracia and Martin Burnham were on Palawan Island when M16-touting rebels, seeking a ransom to fund their guerilla war, broke down their door and pulled husband and wife out on May 11, 2001.
They were spirited away on a speed boat and taken to the jungles where they joined other hostages. For a year, the rebels dragged them over hills and through rivers, constantly on the move to avoid capture, in jungles filled with snakes, spiders and disease-bearing mosquitos.
Sometimes they ate; sometimes they went days at a time without eating. The Muslim militants forced Gracia to wear a hijab in observance of ancient Islamic customs. The jihadists prayed five times a day. On some days, they stayed hidden with no movement, leaving the missionaries bored. Other days they walked endlessly, always on the run. They collapsed exhausted at night.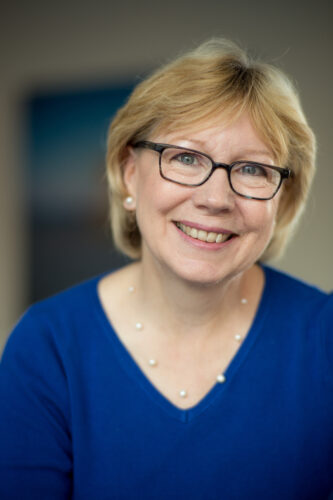 As the ordeal dragged on, Gracia struggled with why God had permitted the trial.
"How long do you think this will last?" Gracia asked her husband.
Martin remembered certain European hostages that were rescued after six weeks.
Gracia fixated on "six weeks," and unconsciously made it a timeline for God to rescue them.
When six weeks passed with no sign of rescue, she despaired and began to doubt God — not His existence or the terms of salvation but if He indeed cared for her and loved her.
After all, He hadn't responded.
And that's how an internal conflict erupted in the context of the greater conflict of the rebel war.
Inside her heart, there was a battle of faith.
Martin, the aviator missionary, encouraged his wife not to lose faith even in the most trying circumstances.
"You either believe all of it or you believe none of it," he gently challenged her.
From then on, the couple encouraged each other with remembrances of verses from the Bible that stirred faith.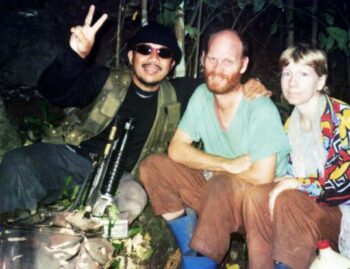 Added to the trial of faith about the goodness of God, Gracia observed that a weariness of the jungle grated her. During the day, they were either bored unendingly as the hid or were exhausted from trudging forward to evade being discovered by the Philippine military.
The night was filled with dangerous predators and sounds that filled the darkness. She wished for daylight to arrive.
But days were filled with heat, humidity, marching or hunkering down. Then she wished for nightfall.
"I felt like I was wishing my life away," Gracia says.
One of the other hostages was beheaded, perhaps to speed up the hoped-for ransom money.
After a wearisome, worrisome year on the run during their captivity, Gracia eventually lost all hope and said her goodbyes to her husband on June 7, 2002.
He gently reminded her to keep faith alive. But it was a good thing she said her goodbyes.
That very day, Martin died.
In the morning, the rebels sensed danger approaching. Movements and sounds in the distant jungle seemed to indicate the Philippine military was closing in. The rebels, who had skirmished and escaped from the army before, went into rapid retreat, dragging their hostages.
As a gentle rain discouraged their march, they hunkered down, assuming the army would do the same.
They did not. The military advanced over the hill, coming upon the rebels by surprise. Guns blazed on both sides.
This was no Captain Phillips rescue, with precise Navy Seals' shots that took out four Sudanese pirates simultaneously to rescue a lone American hostage.
This was a chaotic gun war where superior fire power overwhelmed the ragtag band of rebels and no care was taken to assure the survival of the American missionaries, despite the CIA tracking device.
As soon as gunfire erupted, Gracia was struck by a bullet in her leg. She lay on the ground trying to make as small a target out of her body as she could — just as her husband taught her.
Martin was not so fortunate. He was struck in the chest, slumped over and labored to breathe as his blood and life seeped out of him.
"I felt the weight of death," Gracia says. "The Abu Sayyaf retreated down the river, and the military came over the hill and drug (sic) me to the top of the hill. I looked back at Martin, and he was white. That's when I knew he was dead."
Gracia was airlifted from the hill and taken to a hospital, where she recovered from her wound. Now a widow with three children, Gracia Burnham has written about her experience in two books, In the Presence of My Enemies and To Fly Again.
In some ways, the ordeal was over. In another, it had just begun.
Now Gracia had to live life without her loving husband and still make sense of a loving Father.
"The same God that kept me going for a year, I just knew He was gonna keep me going."
If you want to know more about a personal relationship with God, go here
Heidi Hutchinson studies at the Lighthouse Christian Academy in Santa Monica.