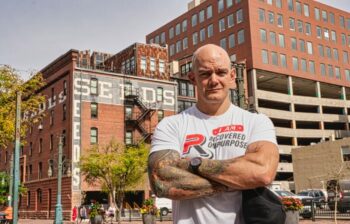 By Jessenia Martinez —
Adam Gunton hung up on his buddy when he called at 4:47 a.m.
"Why are you calling me this late?" he snapped.
"I was just calling to say hi," Chuck responded, timidly.
"Don't call me this late again!" Adam, a freshman in college in 2008, barked and slammed the phone down.
Chuck turned a gun on himself, pulled the trigger and died.
That's the point when Adam's partying changed and he became a hopeless addict.
"Before that moment I was using drugs and alcohol to party and have fun," he says on a Logan Mayberry video. "But after that I was consciously using drugs to mask the way I feel, mask my emotions, mask my thoughts and cope with life around me. I bottled it down deeper and deeper with drugs and alcohol."
As a result of his addiction, his weight dwindled down to 147 pounds from 210.
Adam grew up in Littleton, Colorado. He played football and wrestled at Columbine High School, which gained notoriety through tragedy. Mostly, he was able to hide his drug habit. He started drinking at age 11, after someone shared cocaine and weed with him.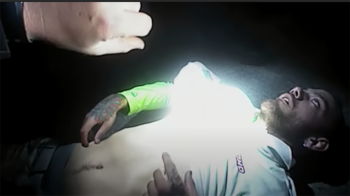 "Throughout my high school career, I just thought it was fun," he says. "I had no idea that it was going to lead me to a homeless shelter and not being able to stop the worst drugs on the planet 10 years later."
On Nov. 6, 2015, Adam took a heroin hit that initially he thought was bunk. He got in his car and drove off. Cops found him in his car on the side of the road OD'd. Three months later, the body cam video was shown in court and he was charged with felony drug possession.
"Even that moment and those experiences weren't enough to get me clean and sober," he remarks.
He worked for Direct TV and became a top salesperson regardless of his drug abuse. At his desk, he had his computer and a drawer full of drugs.
One day, alone in his bedroom, he cried out to a God he didn't know.
"This drug I was unable to stop using but it was taking everything from me," he says.
Pray, a voice behind him said.
He turned and there was no one there.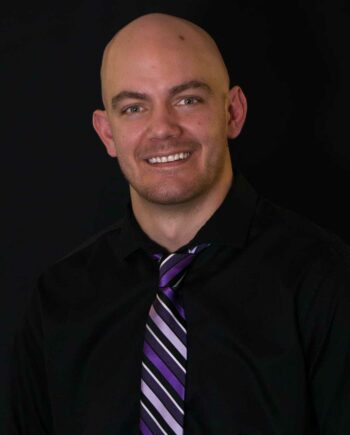 He fell to his knees next to his bed.
"God!" he cried out in desperation.
"Right when I said, 'God,' I felt arms hugging me," he says. "Even at the darkest time, even at the lowest point in my life, He was there with me and He loved me."
Adam quit his job, traveled to Montana, and became homeless for eight months as he tried to get clean. But his failure to quit abusing caused him to get kicked out of a homeless shelter.
He attended church constantly and participated in a 12-step program but couldn't string together two days of sobriety.
"I was unable to stop," he says, remembering the desperation. "I couldn't do it."
He even went to an MMA gym with the hopes that they would "beat sense into me," he says.
After a few months, he decided on suicide. It was Nov. 6, 2017.
"I had literally tried everything up to this point," he says.
"God, I'm done," he said in his car, outside a Bible study. "I'm not going to these meetings. I'm not going to church. I'm not doing anything anymore. Please just let me die."
Then God whispered: It's time. Go.
Adam didn't want to hear it. He pounded the roof of the car and steering wheel and argued and begged for the end of his life for six minutes.
But God responded again: It's time. Go.
Peace enveloped him and he went into the Bible study, held in a coffee shop in Billings, Montana.
As the men prayed, he fell to his knees in the circle and pleaded in tears: "Guys, help me. I can't stop. I used again."
After Bible study, an elder, Carmen, felt led to pray for him after everybody had left.
"In Jesus name, anxiety, leave!" he prayed. "Depression, leave! Addiction, leave!"
"He's praying for all these things," Adam remembers. "He's saying verses over me.
"As he's doing this, I'm legitimately feeling weight starting to come off of my shoulders and starting to come out of my chest."
Carmen spied a tattoo on his hand and cast out the spirit of the occult.
That made the demon manifest.
"I came up growling at him," Adam says.
He kept casting out the spirit of the occult.
Since that night, Adam hasn't used alcohol or drugs. He completed his 12-step program with his mentor. He struggled through anxious moments, but remained steadfast.
Five days later, his dealer texted him about some new "fire" dope. Over breakfast at the International House of Pancakes with his mentor Brendon, Adam texted under the inspiration of the Holy Spirit: "You shall not text me again. You have texted me for the last time. You have caused pain."
Suddenly, he looked at his buddy Brendon, and it wasn't Brendon. He saw the face of Jesus.
"He smiled at me," Adam recalls.
He lowered his head on his arms. "Thank You, God. Thank You, God."
When he looked up again, it was Brendon.
Adam has authored From Chains to Saved and leads a drug deliverance ministry Recovered on Purpose.
If you want to know more about a personal relationship with God, go here
Jessenia Martinez studies at the Lighthouse Christian Academy just outside Pacific Palisades, CA.