By Michael Ashcraft —
Judy Kemecsei loves God and loves dogs.
As a Christian, Judy serves God by being a foster parent to dogs. Some even come from China, allegedly having escaped the dog meat trade.
"God made all creatures," Judy told God Reports. "I think He would not want a dog to suffer. If we didn't have foster parents, the dog would be put in a shelter. Most of the shelters are kill shelters." ("Kill shelters" euthanize if the stray is not adopted within a certain number of weeks.)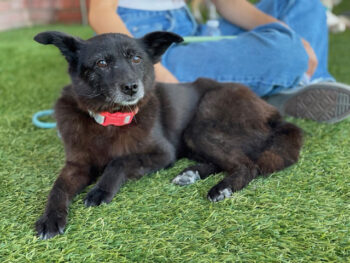 If you have never heard of a foster parent for dogs, you are not alone. The concept is similar: you care for the dog until it gets adopted. The foundation pays for the food and veterinary visits. Some foster parents care for four dogs at a time.
Judy, 69, has had Hana, Lollipop, Marshmallow, Bandit and Doreen, all re-named according to the whim of the agency. Two were Chihuahuas (well-behaved Chihuahuas). She brings them to a dog-friendly church, which conveniently meets outdoors in a park. Her job is done when someone adopts the dog permanently from the agency's website.
Sometimes, the dogs come shaking and traumatized by abuse or neglect. They are dropped off from cars on the road. They are abandoned in fields. They are flea-infested from ill-kept hoarders. They even come from abroad, at great expense for transportation.
Rescue workers will drive hours to pick up a dog.
"I love dogs. They really relax me. They're fun. They're amazing," Judy says. "The love of dogs has to do with being able to love. If you love God and know that God is real, then you know that God created animals."
Judy didn't grow up in a church-going home but found God in her early 30s through some Christian friends and through reading the Bible.
"I had some Christian friends and it just felt right. It was a calling to me. Christianity is something that is necessary," Judy says. "The thing I admire about Christians is their family; they have really good family. The kids are well-mannered. They don't swear. They're so connected. It is such a beautiful thing."
Similarly, Judy didn't grow up with dogs.
"I've always liked animals," she says. "Dogs are more affectionate than cats. It's nice when you're single and live alone to have a dog that keeps you company. You care for them and nurture them and you get the love back. It helps them to stay happy and healthy."
To become a dog foster parent, you have to be vetted by the agency (that's also a pun).
"It's important," Judy says. "It saves dogs' lives and brings a lot of joy and happiness to the dogs that they wouldn't otherwise get. It's fun. Anyone can foster a dog, even if you already have a dog."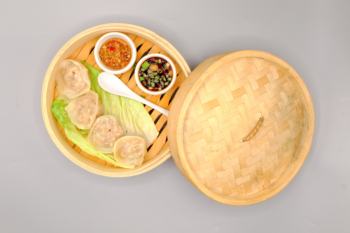 If you want to know more about a personal relationship with God, go here
Michael Ashcraft also sells a bamboo steamer basket on Amazon for healthier eating.