By Mark Ellis –
Only God can do things like this. A few weeks ago, sophomore Ally Cole and freshman Ruby Wierzbicki
stepped on a campus bus at Liberty University.
Cole saw a seat that happened to be open near Wierzbicki, sat down, and the two started talking, according to a report by CBN.
During their conversation, the students discovered that they were both from China and both from the same city, Jinan.
Even more remarkable, the two young women were shocked to find out they were both adopted from the same orphanage in China within one week of each other!
Sharing photos on their phones revealed their connection from the past, confirming their God-ordained reunion.
"We held the photos side by side on our phones and we realized that everything matched, and we knew that it had to be the same place," Wierzbicki told CBN.
There was even one photo of themselves standing together! "I hadn't known who the girl next to me was, but now I know."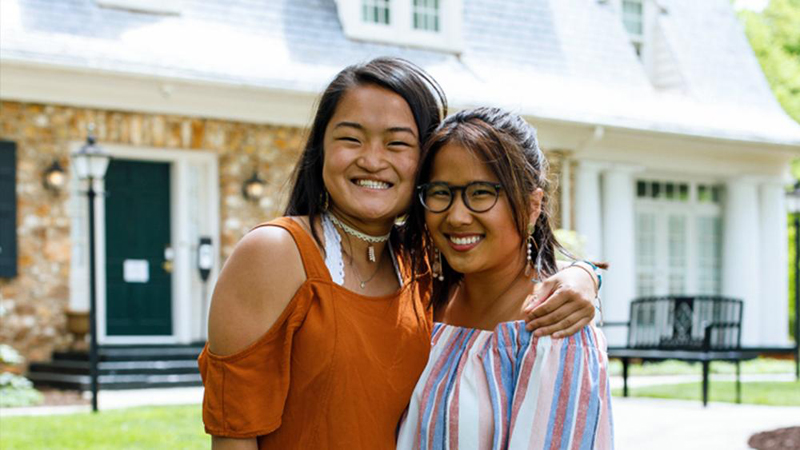 "I realized that Ruby had a lot of photos of me that I'd never seen before and photos where we were together," Cole said. "We even had a mutual friend from the orphanage, Emma, that we each had photos with."
Both became Christians and chose to attend the same university. "It was definitely different than any of the other schools I looked into, and now we've realized these little details that God has orchestrated in all of this," Wierzbicki explained. "God really does have our lives according to His plan and in His control."
Wierzbicki believes their meeting was not just a coincidence, but a wonderful confirmation of God's love and sovereign hand in their lives.
"There are people I've talked to about this and they've said, 'What a coincidence.' But we think that this is 100% God," she said. "There's no way that two people who were in the same orphanage in a different country can somehow end up at the same school at the same time and have it not be God."
Cole shares the same view. "I think God is so amazing for doing all of this. I think of it as a blessing because not a lot of people who are adopted get to know a whole lot about their past, but (we) got to do that by sharing our photos and talking about it."
If you want to know more about a personal relationship with God, go here