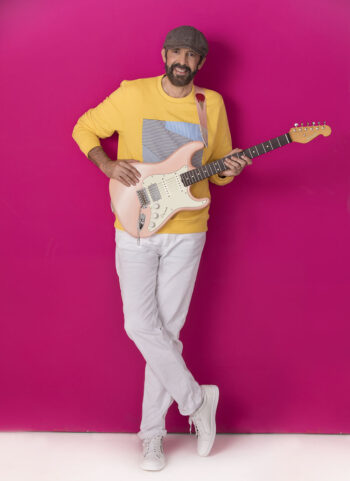 By Michael Ashcraft —
Juan Luis Guerra, the king of Caribbean music, longed for a Grammy, but when he finally received the coveted award he was disappointed.
"God allowed me to win the Grammy so that I could realize that happiness wasn't found there in reality," Juan Luis says on a testimonial video posted by Jaime Fernandez Garrido. "There was a hole in my heart that riches and the glory of the world can't give."
So the master of merengue who made hearts swoon and feet move fast with his lively rhythms surprised the secular world by coming out with a fully Christian album in 2004 Para Ti (For You) with his devil-mocking "Las Avispas" (The Hornets).
Its chorus: Jesus told me to laugh/ if the enemy tempts me in the race/ and he also told me, don't cower/ because I send my hornets to sting him.
The lyrics derive from Exodus 23:29: "I will send hornets ahead of you so that they will drive out the Hivites, the Canaanites and the Hittites before you."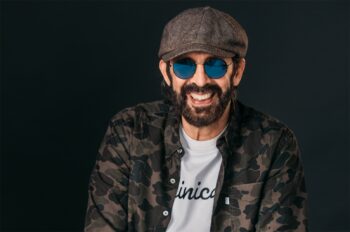 Juan Luis Guerra was born in the Dominican Republic in 1957. After studying philosophy and literature at the Santo Domingo Autonomous University, he then took a diploma in jazz at the Berklee College of Music in Boston.
After selling 5 million Bachata Rosa albums, Juan Luis established international notoriety, residing at the #1 spot on Billboard's Tropical Albums category for 24 weeks, going platinum. The album — with maracas, bongos and guitar — brought bachata out of the Dominican backwater.
Bachata Rosa wasn't his only Grammy. La Llave de Mi Corazón also snagged a Grammy in 2008.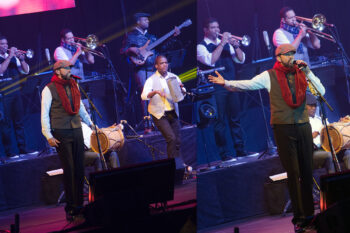 His renown and wealth continued to grow. He played on the same stages as the Rolling Stones, Sting, Juanes, Paul Simon, Herbie Hancock and Maná. His Afro-Latin fusion rhythms with his brass band made people happy, but he himself found happiness elusive.
From North America to South America, to Spain and even The Netherlands, he was a hot commodity. But he couldn't sleep.
It's a condition that has afflicted many performers who play into the late hours hyping up the crowd — and their own adrenaline — then have trouble coming back down. Like Michael Jackson, Prince, Elvis Presley and countless other stars, he took pills to induce slumber.
"One day, two people who were very brave and full of the Holy Spirit came to my house and told me, 'Luis, we have here the peace you have always been seeking,'" Juan Luis remembers. "'It's free and you don't have to do anything to get it.'"
Exhausted by the anxiety and turmoil that tormented him, Juan Luis broke down.
"I want that because I need my tranquility," he responded.
"The Lord Jesus is going to give you the peace that you so desire," they responded. "The only thing you have to do is open your heart and let Him come in."
After praying a "sinner's prayer," Juan Luis Guerra became born-again.
"The Lord touched my heart in an incredible manner and gave me a peace that I couldn't explain," he relates. "Not poetry, not music, not the years I was in Berklee, nothing could give me that peace."
After six years of retirement, the former romantic came out with love songs to Jesus. Normally secular critics, feeling betrayed, sling mud at stars who clean up their acts, but the quality of the music and cleverness of the lyrics was as pristine as his soul had become.
Para Ti was not a sorry sequel. It forayed into new styles with fresh rhythms and wound up beguiling the cravers of concupiscence.
"The Lord waits for us to open our hearts to dine with us," Juan Luis says. "He has been knocking at the door of our hearts, and all He needs is that we open up so that a miracle can happen. The thief comes to steal, kill and destroy, but Jesus has come so that you would have abundant life."
If you want to know more about a personal relationship with God, go here
Michael Ashcraft también es un profesional de finanzas en California que vende seguros de vida y ayuda con planes de jubilación. Como misionero de 16 años en Guatemala, él habla el español.