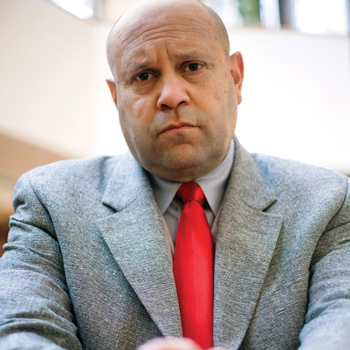 By Michael Ashcraft —
Attorney Michael Weinstein, who "trolls" open Christians on military bases, is now attacking Brigadier General John Teichert, newly installed wing commander at Edwards Air Force Base, because his personal website calls for Christians to pray at lunchtime for the United States.
Weinstein called for a military investigation of the "disgraceful, illegal and brazen promotion of (Treichert's) personal flavor of his weaponized version of Christianity."
Weinstein is the leader of the Military Religious Freedom Foundation, which contrary to what the name suggests suppresses — not defends — religious freedom. Weinstein's complaint to Defense Secretary James Mattis supposedly represents 41 airmen from Edwards Air Force Base just north of Los Angeles in California.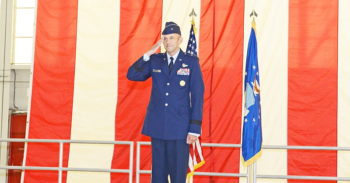 "General Teichert should be doing time behind prison bars, not commanding a Wing wearing a general's stars," Weinstein said, as reported on Fox News. Treichert is a "fundamentalist Christian tyrant and religious extremist predator," Weinstein says.
Todd Starnes, writing for Fox News, called the allegations "so outlandish they deserve no response."
"The Air Force appears to be doing exactly what it should upon receiving a complaint from Mikey Weinstein: ignoring him," First Liberty Institute attorney Mike Berry says. "Like so many complaints by the MRFF, this complaint is vindictive, intolerant and completely without merit. Bigoted demands that an officer be thrown in military prison because he prays for others should be rejected out of hand."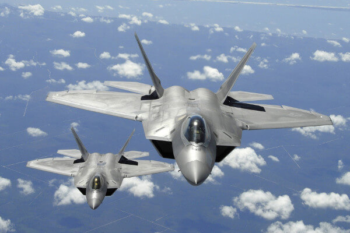 The Military Religious Freedom Foundation attacks any public display of the Christian faith on military bases, Starnes says. "The group is typically triggered by Nativity scenes and Bibles placed on Missing Man tables."
The military has guidelines to prevent overt proselytizing in the name of the Air Force, but the controversy stems from the general's private and personal website.
"Bible-believing Americans should take time to specifically pray for our nation at lunchtime every day," the website says. It also features a prayer list – including among others President Trump, Vice President Mike Pence, Congress and the military.
Retired Army Col. Phil Wright, the executive director of Chaplain Alliance for Religious Liberty, sees MRFF's accusations as egregious.
"One of [Weinstein's] attacks is that [Teichert] is proselytizing, forcing his religion onto someone," Wright says. "But you have to go to the website. No one is forced to go, and you can turn it off at any moment.
"This general, on his own time, as an expression of his faith, with a non-military website from a non-military computer can state his beliefs."
When he was in the Air Force, Weinstein suffered psychological harassment, including swastikas drawn on notes to him and anti-Semitic slurs said to him. There were two violent incidents of hazing against him, one of which left him hospitalized, according to Wikipedia.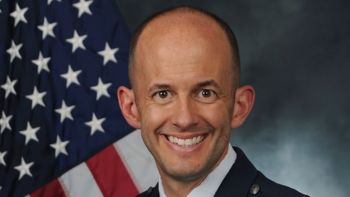 His 2005 case against the Air Force for failing to curb proselytizing was dismissed by U.S. District Judge James A. Parker because "not a single plaintiff" could testify to suffering the things alleged in the suit.
In 2009, Weinstein again vented against "fundamentalist Christians" alleging they were responsible for a hostile environment that led to the Fort Hood shootings at the hands of Major Nidal Malik Hasan.
In 2011, radio host Michael Savage derided Weinstein when the civil rights lawyer tried to eradicate quotes from Christian military strategists and the Christian Just War Theory. ""What Weinstein doesn't know was if it was not for the warrior mentality of the Christians he hates so much, who rescued his ancestors from the ovens of Bergen-Belsen and Auschwitz, (he) wouldn't be here plaguing the United States of America," Savage said.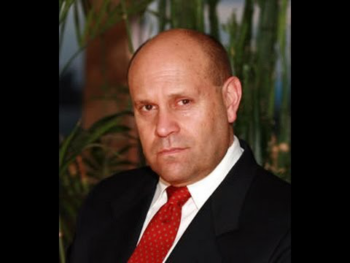 In 2012, Weinstein sued former chaplain Gordon Klingenschmitt for issuing an imprecatory prayer that he equated to a fatwa. It was another suit dismissed by the judge.
Weinstein describes himself as a "Jewish agnostic" who, despite his doubts about God's existence, still prays three times a day in Hebrew.
Jews in Green, a Jewish military support group, has rubbished his claims of pervasive anti-Semitism in the military, saying that such charges are baseless.
Nevertheless, Weinstein still keeps rankling Christians with trumped up charges.
"During the Obama administration, Weinstein once bragged about having a hot line to the Pentagon," Starnes says. "It's beyond time for the Trump administration to disconnect the number.
"It's time to put a stop to these vile and hateful attacks on Christian members of our military. Demanding that a general be imprisoned because he prays? Calling him an extremist predator? Outrageous!"
Michael Ashcraft pastors the Lighthouse Church in Van Nuys.