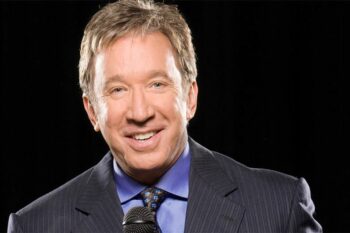 By Zach Catalano —
Funny man Tim Allen had a very unfunny start to his life that made him doubt God's existence. When he was 11, his father was killed by a drunk driver.
"I wanted answers that minute from God," he said in 2012. "'Do you think this is funny? Do you think this is necessary?' And I've had a tumultuous relationship with my Creator ever since."
He used drugs and alcohol as a coping mechanism and then was arrested and convicted of felony possession of 650 grams of cocaine in 1978.
"Don't ever sell drugs to policemen. They don't like it, they tend to tell judges, people get you, and then you eat very bad food for a long time," he wisecracked in an interview with ABC.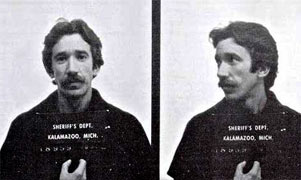 After completing his two-year prison sentence, Allen was released and decided to get into comedy, which he says, "saved his life." Shortly after that, he got a call from Jeffrey Katzenberg of the Walt Disney Studios saying they wanted him to become a part of the Disney family, which he found very ironic considering his felony.
He went on to star in various T.V. shows and films such as The Last Man Standing, The Santa Clause trilogy, Wild Dogs and the Toy Story trilogy (he was the voice of Buzz Lightyear). He was succeeding in the world, but he hadn't dealt with his demons.
"For years, I just did not like this idea of God, church," he said. "(I was) still a churchgoer, but constantly a cynic."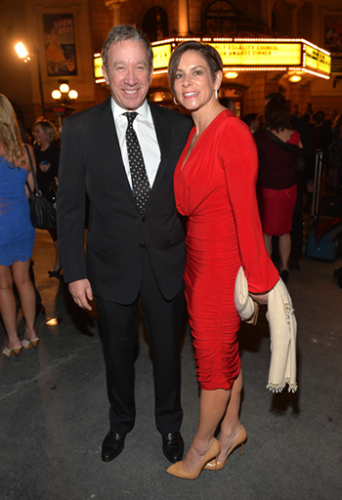 As much as he wrestled with doubts, he couldn't deny the incredible creation in which he lived. It begged for a logical conclusion.
"Whoever built me, this is too much, too weird that it happened by accident," Allen said. "It didn't happen by accident."
Slowly, Allen began to open his heart to God as he saw His guiding hand throughout his struggles. He reached a point when he dedicated his life to Jesus Christ.
Sometimes Allen refers to God as "the Builder."
"I always ask… 'God what did you want me to do?' But you got to be prepared for the answer," he said.
Allen has received criticism due to his unflinching stand for faith.
In an episode from Allen's sitcom Last Man Standing (in which he stars as Mike Baxter), Allen found an opportunity to incorporate Jesus Christ into the script and push back against his detractors. Baxter's atheistic son-in-law, "Ryan," is upset because Baxter's co-worker "Kyle" mentioned Jesus to his son, prompting him to confess to stealing.
"I want Boyd to tell the truth because it's the right thing to do, not because he thinks he's gonna be punished by an angry God," Ryan says in the episode.
"I never said that," Kyle responds. "Boyd was scared that if he told you what he did, you wouldn't love him anymore. So I said you were like my friend Jesus, and even if I do something bad, as long as I'm honest, He still loves me."
With more than a decade of sobriety under his belt, Allen is able to enjoy life with his wife, actress Jane Hajduk, and two daughters, proving that, as he says, "no man is too far gone."
If you want to know more about a personal relationship with God, go here
Zach Catalano studies at the Lighthouse Christian Academy in West Los Angeles.