By Mark Ellis —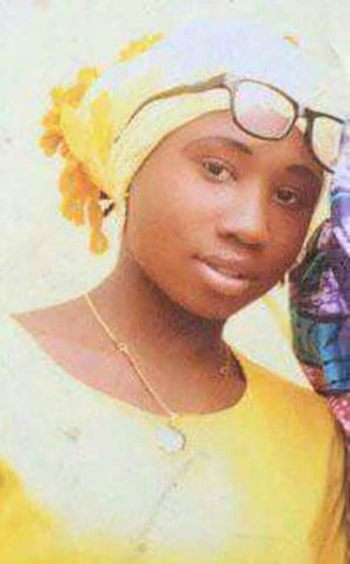 Churches in Nigeria have been praying and fasting for the release of Leah Sharibu, the only Christian among the 110 schoolgirls kidnapped by the Boko Haram terrorist group on February 19th.
"While the other girls have been released, Boko Haram is reportedly holding on to Sharibu because she refused to renounce her faith and embrace Islam," according to the Sahara Reporters.
On that fateful evening in February, Boko Haram insurgents raided the girls' boarding school in Dapchi, kidnapping 110 of 906 of the girls.
It was eerily reminiscent of their 2014 kidnapping of 276 girls from Chibok Secondary School in Borno State. Following secret negotiations with the government, the Dapchi girls were released, except for four that died and the Christian girl, Leah Sharibu.
Displaying uncommon bravery, Leah has steadfastly refused to renounce her faith. During the early days of their captivity, she and two other girls, Amira and Maryam, managed to escape but were captured and brought back after three days wandering in the dense jungle.
Leah has been described as an "Ambassador for Jesus Christ" by evangelicals in the country.
In August 2016, Boko Haram vowed not to attack mosques, Muslims or markets frequented by ordinary Muslims. Instead, they said they will attack churches and Christians.
"The refusal to release Leah might be in line with the new party line of this evil empire. There are those who, even with the Christian fold, feel she could have just feigned conversion to Islam, regain her freedom and go back to her true love. One thing for sure is that her parents are proud of her act of courage in the face of a well-armed enemy," according to the Vanguard.
"Christians are not to yearn for martyrdom or to wallow in death-wish. But if martyrdom should come, we are not to run away from it either."
In 2009 Boko Haram beheaded three pastors – Sabo Yakubu, Sylvester Akpan and George Orji – because they refused to renounce their faith. George Orji was allowed to speak to his wife on the phone before he was executed.
These were his last words: "My dear wife, I love you. Take care of the children. Tell the brethren that I did not betray our Lord."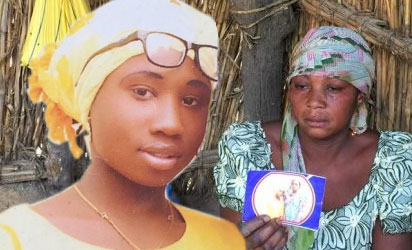 Family members urged Leah to remain strong in the Lord. "They have swords, rocket-launchers and AK47s; you have nothing save your faith and your prayers. But remember that they of the invisible flaming swords are with you. The Lord will lift you above your enemies. You will never know what you mean in the long history of the church. You represent hope in a time of peril; light in an age of darkness. Do not fear those who can kill only the flesh; rather, fear He who is able to kill both the flesh and the spirit. And please, love and forgive them that hate, persecute and spitefully use you. Yours is the kingdom."