By Mark Ellis —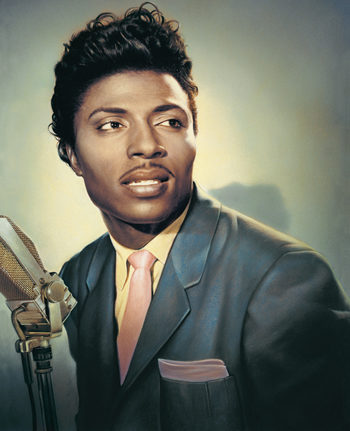 He was one of the most gifted and flamboyant pop stars of his era. But now the wild wigs, pancake makeup, and crazy costumes are gone. Little Richard has turned his back on rock and roll to pursue holiness in Christ during his final years.
"I believe that Jesus is coming soon," he told Danny Shelton and Yvonne Lewis with Three Angels Broadcasting Network (3ABN) in a September interview.
Despite achieving the greatest fame the music world can offer, the 84-year-old legend has one regret. "If I had my life to do over again, I would be 'Little Richard the Preacher,' standing out on street corners," declaring God's Word.
In the course of a nearly two-hour interview, he could barely contain his zeal to preach, spontaneously breaking into sermonettes with the cadence of the best African American preachers of his generation.
Little Richard, born Richard Wayne Penniman, grew up poor in Macon, Georgia, the third of 12 children born to Leva Mae and Bud Penniman.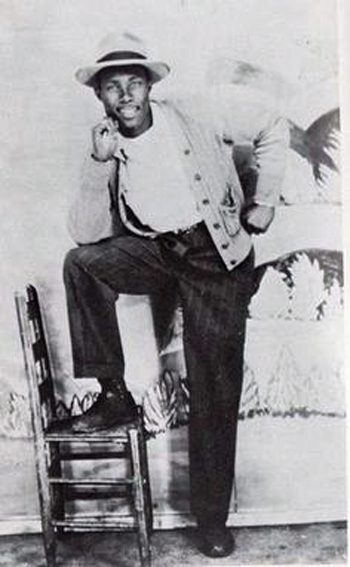 "My daddy was a bootlegger and he sold moonshine whisky," he told 3ABN. His father verbally abused Little Richard for being effeminate and kicked him out of the house at 15.
"He said he wanted seven boys, and that I had spoiled it, because I was gay," he told GQ Magazine in 2012.
Little Richard's father died at 39 after a friend of Little Richard's shot him to death.
"My best friend killed my daddy," he told 3ABN. "He robbed my daddy's nightclub…really a juke joint. I came home and mama told me he was dead. There was a raincoat outside covered with blood. It shook my mind."
Growing up, Little Richard experienced both poverty and prejudice. "It was hard just to eat. You would go to people's houses and there was no furniture. They would be sleeping on the floor," he recounted to 3ABN.
His family didn't have indoor heating so his mother wrapped up a hot iron and placed it in the sheets at the foot of the bed. "We had big bags of rice. When they finished with the bag they made a dress for my sister out of the bag," he recalled.
"You couldn't stop at a white restaurant to eat because you wasn't allowed in there. You could wash dishes in there but you wasn't allowed to eat in there."
Little Richard attended New Hope Baptist Church with his mother and his grandmother's AME Church. "We had to go to both churches or we couldn't go to the movies," he said.
In 1947, gospel singer Rosetta Tharpe heard 14-year-old Little Richard sing two of her gospel recordings prior to her concert in Macon. Impressed by his vocal abilities, she invited him onstage, where his rendition of one of her songs brought a huge response from the crowd.
He was smitten by the desire to perform, and began to sing with traveling shows that came through town, but an unfortunate incident had the unforeseen consequence of catapulting him into the wider world.
Little Richard was arrested after a gas station attendant in Macon reported sexual activity in a car he occupied.
"The police in Macon came to me…and they told me, "We've got to lock you up," he told 3ABN.
"For what?" he asked.
"You had a white woman in your car."
"No I didn't."
"We heard that you did."
He spent three days in jail on a sexual misconduct charge. "They took me before the judge and said, 'This n____ here is going to leave town and he ain't ever coming back.'"
"They're right your honor," Little Richard replied. "I'm leaving here and I'm not coming back here no more."
Little Richard didn't return to Macon for decades. (Now they name streets in the city after him.)
Little Richard's first big hit came in 1955 with "Tutti Frutti," a song that quickly rose to the top of the charts and some critics later hailed as "the sound of the birth of rock and roll." The original lyrics, about homosexual sex between two men, had to be cleaned up by a songwriter brought in by Specialty Records.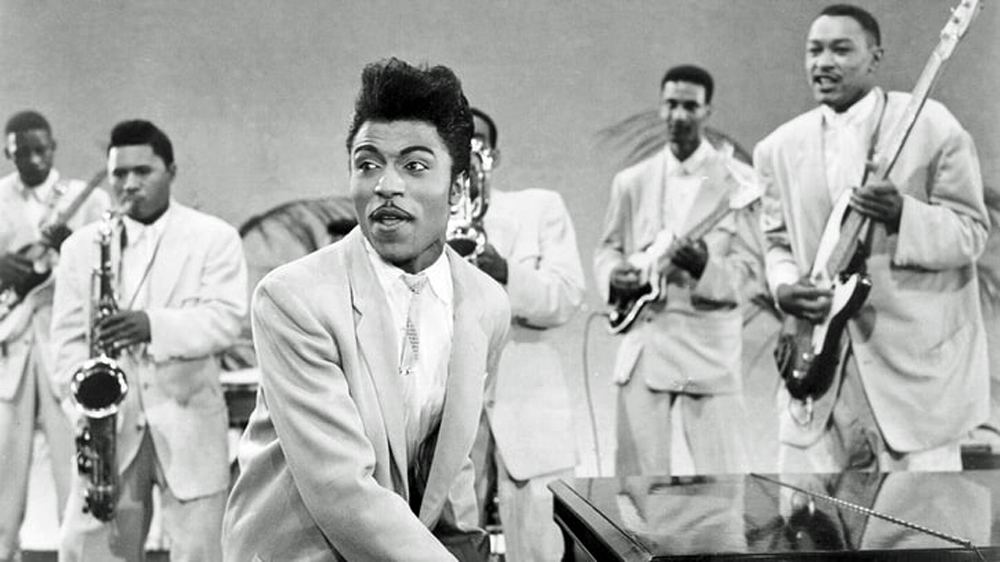 His next hit single, "Long Tall Sally," went to No. 1 on the R&B chart and established him as a rising star.
Within three years he had 18 hit singles, including "Lucille" and "Good Golly, Miss Molly," which made him a millionaire.
In late 1957, on a tour of Australia, Little Richard had an encounter with God that changed his life. On a flight from Melbourne to Sydney God gave him a vision of angels holding up the plane's engines and wings.
While performing in Sydney, he saw a brilliant red fireball shoot across the sky above the concert and he was deeply shaken.
It was the Russian satellite Sputnik 1, which Richard interpreted it as a sign from God to repent from his sinful lifestyle.
The seeds of truth planted in childhood by his mother and grandmother finally sprouted. Little Richard was born again and shocked the public by announcing in the middle of his tour that he would leave rock and roll to pursue Christian ministry.
As a result, he returned to the U.S. 10 days earlier than originally scheduled. The flight he was previously booked on, Pan Am Flight 7, crashed into the Pacific Ocean between Honolulu and San Francisco with all 44 passengers and crew members killed.
He took it as further confirmation to get right with God.
Due to the influence of his uncle, a Seventh Day Adventist minister, Little Richard enrolled at Oakwood College in Huntsville, Alabama, to study theology. In 1958, he formed the Little Richard Evangelistic Team, traveling across the country to preach.
While speaking at an evangelical convention, he met Ernestine Campbell, a secretary from Washington, D.C. and the two married the following year.
But the allurement of fame and money proved irresistible to him, and he accepted an offer to tour Europe, which led to performances with the Beatles and Rolling Stones – with both bands opening as second billing to Little Richard!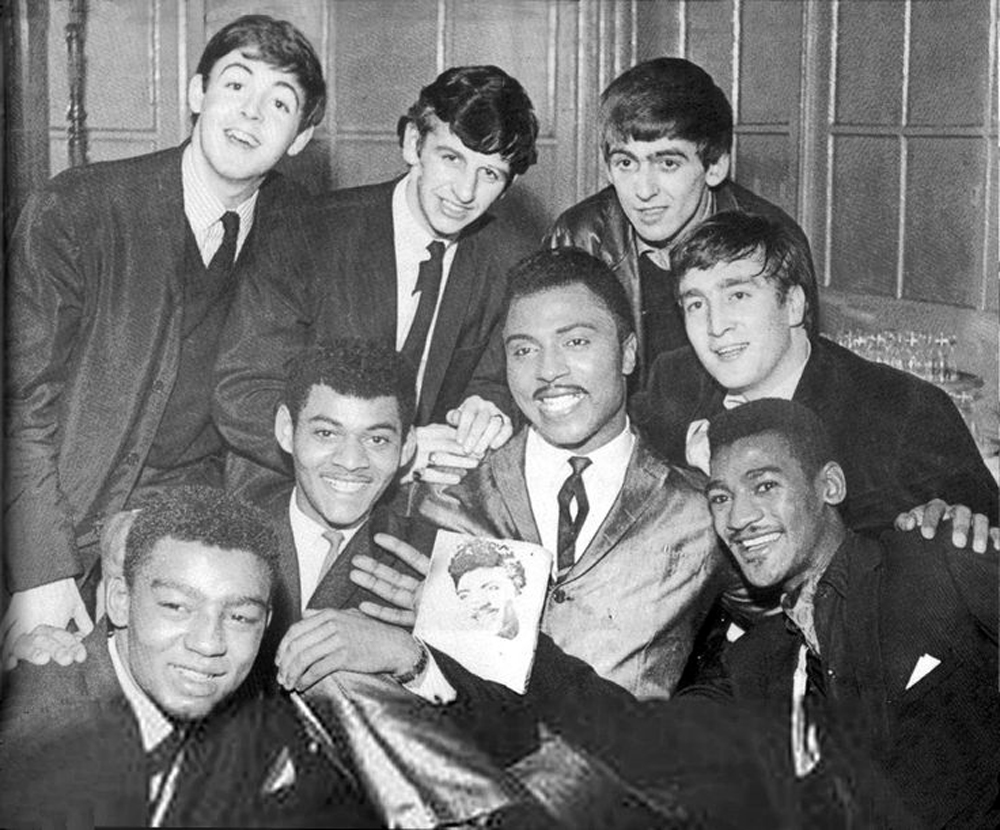 He got drawn into the excesses of the rock'n'roll lifestyle prevalent through the Sixties and Seventies. In 1962, he was arrested and charged with sexual misconduct.
Later, he told biographer Charles White he was "omnisexual" and explained to Penthouse Magazine, "I've been gay all my life." He told another interviewer he was "bisexual."
In the early 1970s, he developed an addiction to cocaine. "They should have called me Little Cocaine, I was sniffing so much of that stuff!" he told his biographer.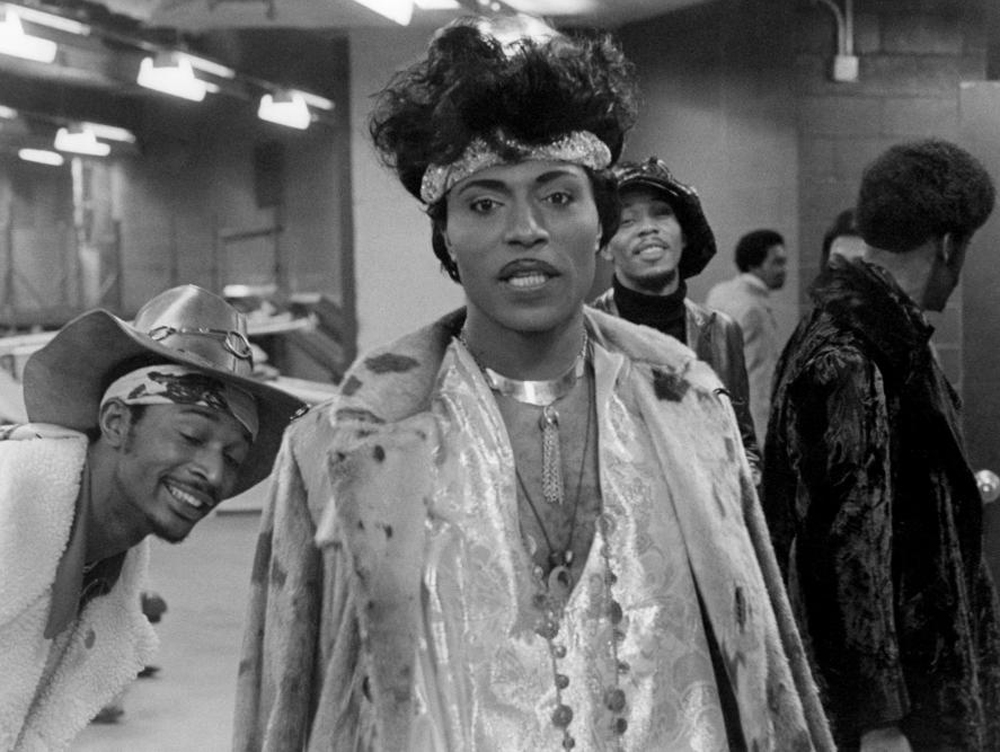 Richard admitted later he lost his reasoning and lost his way. His drug addictions cost him $1,000 a day.
In 1977, his brother Tony died of a heart attack, his nephew was involved in a shooting, and two close friends were murdered. Chastened by the tragedies, he decided to give up drugs and alcohol, along with rock and roll, and return to Christian ministry.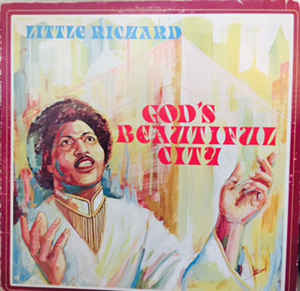 He released the gospel album, God's Beautiful City, in 1979.
On the premise that rock and roll could be used for good or evil, Little Richard was lured back into the business in 1985.
Through the 1980s into the early 2000s, Little Richard continued to perform and also got involved with film and TV projects.
As late as 2012, Rolling Stone said his performance at the Howard Theater in Washington, D.C. was "still full of fire, still a master showman, his voice still loaded with deep gospel and raunchy power."
At age 79, he presented a 90-minute show at the Pensacola Interstate Fair in Florida.
After the show, his nephew came up to him with an unexpected message.
"You don't sound good," the younger man said. "Your piano sounds awful. You don't need to do that no more. The devil is lying to you."
Little Richard began to examine his heart once more and seek the Lord's counsel.
"Lord, can I do this and still be saved?" he asked God.
Then God impressed this on his heart. Richard, no man can serve two masters.
He recognized he had been a double minded man, a hypocrite. He realized he had to serve Jesus with everything during his remaining time on Earth.
Little Richard held his last show at the Orleans Hotel in Las Vegas during Viva Las Vegas Rockabilly Weekend in March 2013. "That was my last performance. When God touches your life you don't want that no more. I don't want to sing rock and roll no more. I want to be holy like Jesus," he told 3ABN.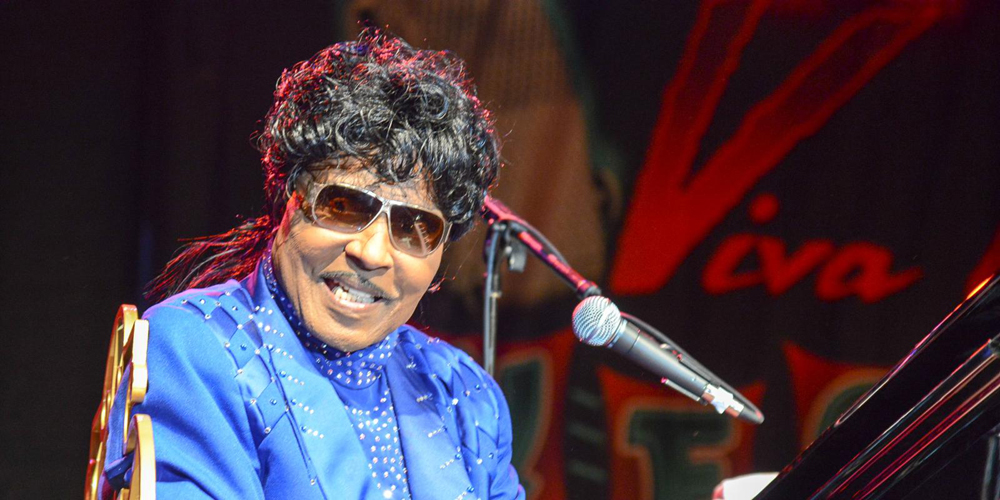 The seduction of money and fame continued to dog him. "They come to me with millions of dollars. They offered me a lot of money to do a show. They said I would be the hottest man on the planet."
"I said, 'I don't want to be the hottest man in the fire. I don't want to be in the flames. I want to be saved in Jesus. I want to do what God wants me to do.'"
"You can't play around with Him. He's a real God. He's a real Savior. He is the Prince of Life. Give everything you've got to Jesus and you'll feel so much better."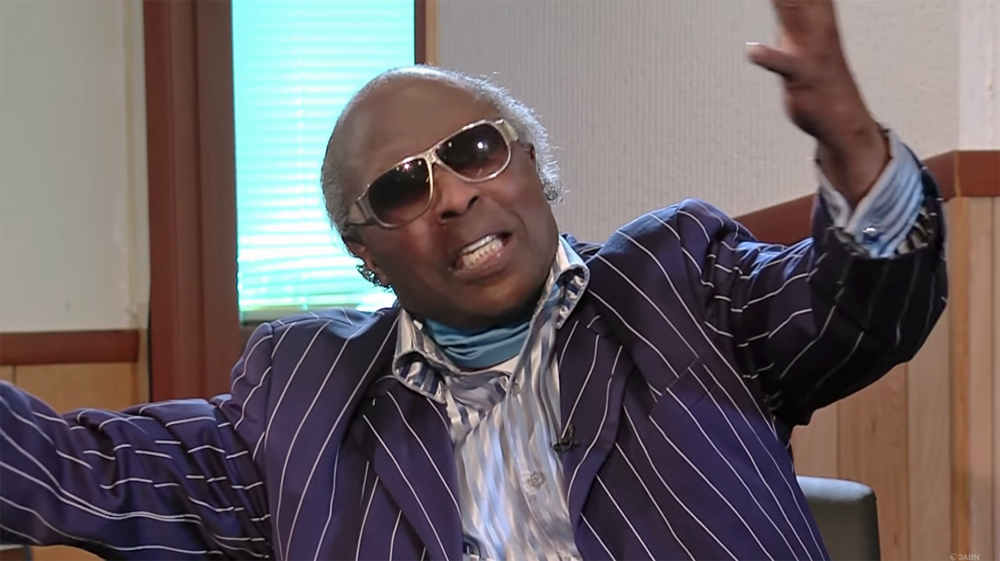 "God made men men and he made women women. Regardless of whatever you are, he loves you. You just have to say, Lord, take me as I am. I'm a sinner. We all have sinned and come short of the glory of God."
"I've tried everything and I'm sure you've tried everything, but you ain't tried anything until you've tried Jesus. He will show you the way because He is the Way. He will give you serenity and peace in this world and eternal life in the world to come. Make up your mind to give everything to Jesus. We ain't got long before we're going home."
If you want to know more about a personal relationship with God, go here