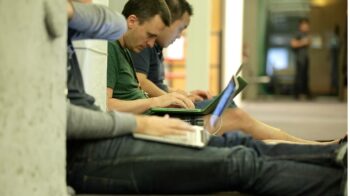 By Anthony Gutierrez —
Just the mention of the word "hacker" evokes the image of the online netherworld, of spies surreptitiously downloading blueprints of the latest stealth fighter or shutting down power grids.
Now are there Christian hackers?
Apparently so. Since 2014, Code of the Kingdom has held 44 weekend "hackathons" worldwide for programmers to help non-profits. Around 100 technologists compete for $10,000 in prizes while tackling the ills of the world. They've launched an app to fight human exploitation and streamlined access to social services for the homeless.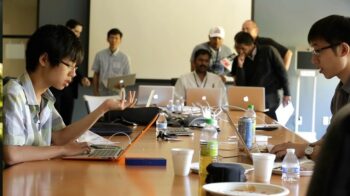 "We write code and create technology to help release the oppressed, teach God's Word, heal the sick, feed the hungry, clothe the naked and support the church and the body of Christ," their website declares.
Hackathons are nothing new; they gather topnotch coders to brainstorm solutions in marathon sessions that harness the collective nerd power of diverse professionals. What is different about Code for the Kingdom is the participants' undergirding faith. Some 4,000 techies worldwide have participated so far.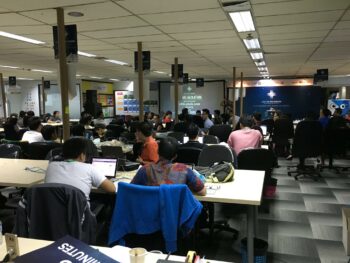 "I wanted to be in a place where there's a stronger connection between my work and my faith," Kristen Stark told GeekWire. She's an engineer at Midfin Systems in Redmond, California. "We love Jesus and other people and want to help them. Helping the users and offering them alternatives by showing that others care for their underlying needs is a very Christian approach to intervention."
Their weekday jobs are for Amazon, Google, Microsoft and a slew of startups. Then on select weekends throughout the year, they gather in Seattle; Nashville; Cali, Columbia; Bangalore, India; Chicago; Dallas; Denver; London; Jakarta, Indonesia; Manila, Philippines; La Paz, Bolivia — in all 32 cities in 12 countries.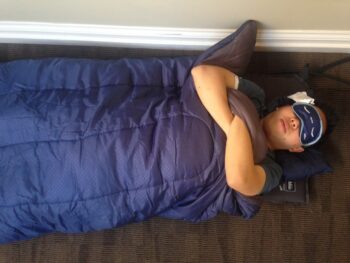 By hosting internationally, Code for the Kingdom allows computer geniuses from all over the world to contribute to the cause. If you are interested in hosting a hackathon in your city, you can apply on their website.
"We have to activate and empower the believers that are in our cities," said Christian Huang, executive director of the San Francisco City Impact, on a YouTube video.
A developer named "Chris" said there's a great energy and camaraderie in the community. "It's about activating people to unleash their gifts for the kingdom."
The worker bees pay a small fee for the lunch and coffee, but sponsors provide the prizes, which are used to continue to develop projects launched at the hackathon.
For game art designer "Alexander," the chance to use his God-given gift to glorify God is immensely rewarding. "I just love the idea of bringing technology in a way that glorifies God."
To learn more about a personal relationship with God, go here
Anthony Gutierrez studies in West Side Los Angeles' Lighthouse Christian Academy.