By Mark Ellis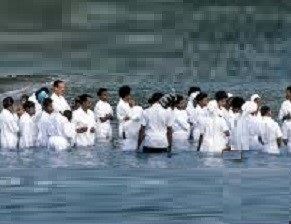 Pastor Paul and his team are courageously spreading the Gospel in restricted countries in South Asia and the Middle East. A very pointed, dire death threat he received recently caused him to reach out and request prayer from believers around the world.
This is the text of the death threat he received October 15th:
"Hey Paul, son of Kafir,
You are not pastor paul. You are bastard paul. You betrayed your mother, Deenul Islam. We know where you are and what you are doing. We will not allow you to go further at any cost.
You are attracting and misguiding innocent people to the hell by magics and vulgar tricks to the hated and cursed christian religion. You are not worthy to live any more. Time is up to throw your meat for pigs and dogs.
Your days are counted. Your head and body will be hanging in your gate face to face within no time. Your family and children are not excused. The world will see and laugh at the end of a cursed man and his family.
No doubt we will kill everybody who followed your hated religion unless they turn back to Islam. You are going to see the sea of blood of your people this week before your execution. Mind it."
Pastor Paul remains unbowed by the malicious warning. "I don't mind if anything happen to me," he says. "For me to live is Christ and to die is gain."(Phil. 1:21)
However, he is concerned about the work continuing. "More than 1200 people are getting ready for baptism," he notes. "In Saudi Arabia itself our gospel teams and underground churches selected about 70 places for baptism services. We plead to God that not even one baptism candidate or attendees should face any harm from anywhere.
"I ask our Lord to take my life and save all of them."
Pastor Paul requests prayers for protection, support, and provision to meet the needs of the new believers and the ongoing work.
"Our Lord Himself will provide everything," he says.
For more about Pastor Paul's ministry, Bibles4Mideast, go here