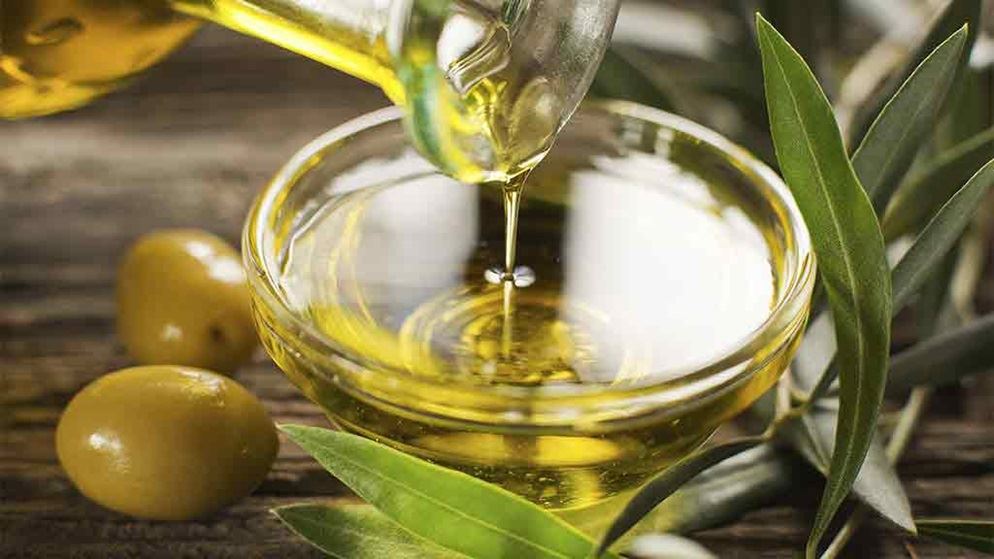 By Alexis Lyons
Christians are accustomed to finding spiritual health in God's Word, but the Biblical promotion of olive oil consumption means that people can improve their physical health as well from following the Bible.
"The Bible is replete with references to the importance of olive oil," Rabbi Shmuel Veffer told Breaking Israel News (BIN). "Olive oil is the only vegetable oil that can be taken as it is, just by cold pressing the pure oil out of the olive without heavy processing, heat or chemicals.
"This is one of the many miracles we glean from the olive, one of Israel's seven holy species discussed in the Bible."
Extra virgin olive oil has been linked with reducing obesity, heart disease, diabetes, cancer, Alzheimer's and even depression, Rabbi Veffer told BIN. Scientists began to research the health benefits of olive oil after it was noted in the 1940s and '50s that people who followed a "Mediterranean diet" were 9 percent less likely to suffer early death from cardiovascular disease.
A study in 2014 highlighted particularly the consumption of extra virgin olive oil for decreasing risk of cardiovascular attacks and stroke, Rabbi Veffer noted.
Rabbi Veffer, who invented the KosherLamp, has teamed up with Nili Abrahams to produce premium boutique olive oil at Galilee Green, an Israeli company. Veffer is a computer scientist, an ordained rabbi, a novelist and lecturer and an entrepreneur. He loves to show God's miraculous hand at work in ancient and current history.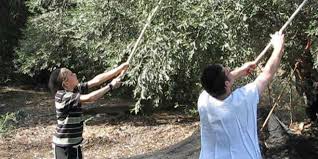 "It may be counter-intuitive to think that adding olive oil to your diet is good for your heart, but that is what science has found," he said. "It is proven to be more effective for cardiovascular health than a low-fat diet and also helps lower cholesterol and blood pressure."
Olive oil is considered a "good fat" and appears to play a role in staving off osteoporosis. A study conducted by Ain Shmas University in Egypt found that the monunsaturated fat in olive oil helps break down calcium for proper absorption into the bones, Rabbi Veffer said.
Rabbi Veffer, along with Nili Abrahams, are co-founders of Galilee Green, an Israeli company which produces premium boutique olive oil for worldwide distribution. Galilee Green is well aware of the unique health benefits of extra-virgin olive oil, even having a "Wellness" section highlighting this important information on their website.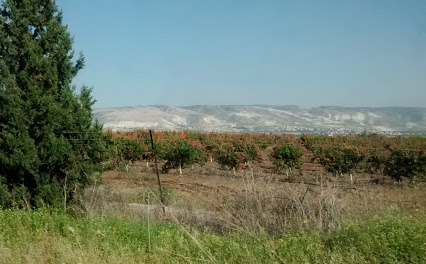 The Mediterranean diet consists of generous use of extra-virgin olive oil, legumes, unrefined cereal grains, fruits, vegetables, fish, as well as moderate consumption of dairy mostly coming from cheese and yogurt, with modest consumption of wine and meat.
Recent studies have linked olive oil with lowered risk for Alzheimer's Disease and dementia. It may also fight neurological disorders, such as Parkinson's Disease, by as much as 13 percent.
Other studies appear to credit extra virgin olive oil with reducing risk for type-2 diabetes. It may even protect against breast cancer.
And now surprisingly, a study from the University of Navarra suggests that olive oil consumption aids mental health. Frequent consumers were found to be 30 percent less likely to suffer depression.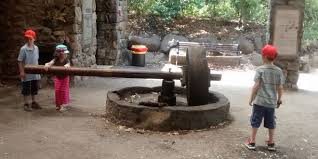 According to Veffer, "extra virgin" comes from the first olive pressing and is highly touted because it conserves best the health benefits. Polyphenols, antioxidants in extra virgin olive oil, help prevent blood clots and work to mitigate inflammation in the joints.
"Galilee Green olive oil is pressed the same day that the olives are picked, which helps guarantee you are getting extra-virgin olive oil," Rabbi Veffer told BIN. "This freshness retains the highest nutrient value along with outstanding flavor. We pray that those who consume Galilee Green olive oil receive abundant health along with the special blessings that produce from the Holy Land provides."
At least part of the proceeds generated from sales goes to help yeshivas, schools and food programs for needy families in their community, according to Canadian Jewish News. The project also aims to keep old Jewish farming lands from being sold, sometimes to Arabs, and revitalizing the agricultural industry that has fallen on hard times since the 1980s.
"The area is blessed with abundance," Abrahams said. "Everyone's got citrus and passion fruit and olives… We're reclaiming the land, reclaiming the olives. The abundance here is God-given.  We don't want to waste that… so we're using the abundance to spread the light of Torah around the world."
Alexis Lyons is a sophomore at the Lighthouse Christian Academy in Santa Monica.