By Mark Ellis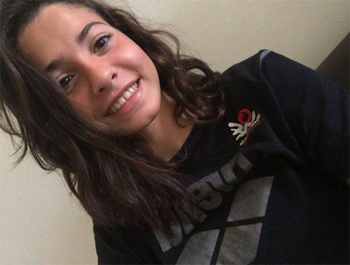 When her overloaded refugee boat broke down between Turkey and Greece last year, a Syrian teen and her sister jumped into frigid Aegean waters and used ropes to tow the boat to safety, saving 18 lives. Incredibly, her survival allowed her to became part of the 2016 Olympic competition in swimming as part of the refugee team.
"In Syria I worked in a swimming pool to watch people not drowning, so if I let anyone drown or die I would not forgive myself," Yusra Mardini, 18, told People Magazine about her harrowing journey.
Mardini grew up in Damascus, the daughter of a swim coach, who began training her at three-years-old. When she got a little older, she began to swim for the Syrian national team and received support from the Syrian Olympic Committee. Her talent in the pool showed amazing promise.
But when the Syrian civil war broke out in 2011, her competitive swimming lane evaporated. She was only 13.
"All the sudden you couldn't go where you wanted, or your mom calls you when you're on your way and says, 'Come back; there's something happening there,'" she told The New York Times.
School was often canceled for days because of threats to students' lives.
She and her friends attempted to live normal lives as teenagers. "In the beginning, everyone talked about it, but then after a few years, we were like: 'O.K., if I'm going to die, I'm going to die! But let me live my life. I want to see my friends!'"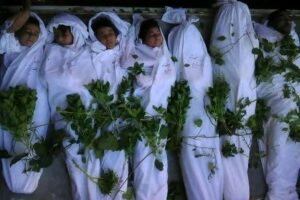 In 2012, the Mardinis' home was destroyed in the Daraya massacre, which resulted in hundreds killed. Two friends on her swim team were slain and later a bomb shredded the roof of her training center, according to The Times.
Over the next few years, conditions deteriorated. Distraught, she went to her mother one day and pleaded with her to allow her to join the exodus escaping the war: "Enough is enough," she declared.
"Fine, find someone you can trust to take you, and you can go," her mother replied.
On Aug. 12, 2015, Mardini and her sister Sarah left with two of her father's cousins and another friend. They flew from Damascus to Beirut, then on to Istanbul, where they connected with smugglers and a group of 30 other refugees.
The group was bused to Izmir, Turkey, and then taken to the coast to wait for a boat that would take them to the Greek island of Lesbos.
After several days, Mardini, her sister, and 18 others were crammed into a rubber dinghy meant to hold six. Thirty
minutes into their journey, the engine died and they began taking on water in rough seas.
Fearful the boat might capsize, some passengers began to panic and threw their possessions overboard to lighten the load.
Raised in a Christian home, Mardini began to pray earnestly. "Everyone was praying," she told The Times.
Mardini and her sister and two young men were the only ones who knew how to swim. The four of them jumped overboard and grabbed ropes to attempt to drag the boat along as they swam. It was about 7 at night, and the waves were kicking up.
"My sister didn't want me to go in the water. We were drowning and arguing at the same time," she told the BBC. Exhausted, the two male swimmers gave up fairly soon, but Mardini and her sister swam on.
"I had one hand with the rope attached to the boat as I moved my two legs and one arm. It was three and a half hours in cold water. Your body is almost like … done. I don't know if I can describe that," Mardini told Olympic.org.
Their clothes dragged them down, and the salt water burned their eyes and skin.
"I thought it would be a real shame if I drowned in the sea because I am a swimmer," she said. "The last half an hour I couldn't manage any more, so I got back into the boat. It was so cold. I look at the sea now and I just feel faint."
When they made it to shore, Mardini was shivering uncontrollably. She took a few steps on dry land and fell to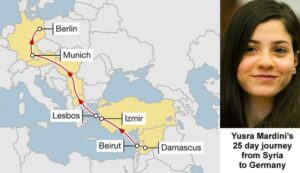 the ground.
By God's grace they reached the mainland, then traveled by foot or on buses run by smugglers northward toward Macedonia, them up through Serbia and into Hungary.
They were forced to walk for days, sleeping in fields or churches. Even though they brought a little money with them, taxis refused to pick them up and restaurants refused to serve them, she told The Times.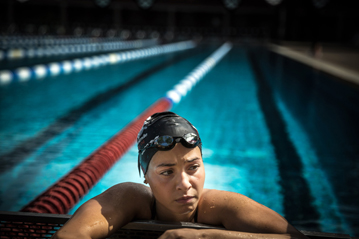 They were delayed in Budapest in September when the authorities closed the main train station to refugees. But finally they made it out of Hungary, through Austria and finally to Germany, where they landed in a refugee camp in Berlin sharing a tent with six men.
An Egyptian interpreter who volunteered at the refugee camp heard about her passion for swimming and connected Mardini with Berlin's oldest swimming club. A trainer for the club agreed to give her a tryout. When he saw Mardini swim, he was impressed.
He thought she might be a candidate for the 2020 Tokyo Olympics. But when they learned the International Olympic Committee was creating a refugee team, he and Mardini realized her Olympic dreams might come true sooner than they thought.
In January, she received a training scholarship, and began a rigorous daily schedule: two two-hour sessions in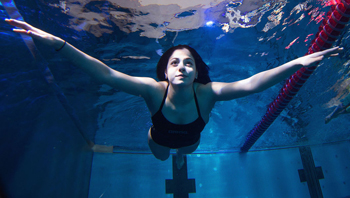 the water and another hour of dry-land aerobic training, with school sessions in between. She typically awakened at 6am and returned home each day at 8pm.
The training paid off. By April, Mardini swam five minutes, 21.3 seconds in the 400m medley, a time faster than the current Syrian women's record.
Mardini used some of her scholarship money to get an apartment with her sister not too far from the training center. Her parents and her two younger sisters joined them in Berlin, and the whole family was given temporary asylum, according to The Times.
She learned the newly created Olympics Refugee Team would be made up of 10 athletes who were driven from their home countries by warfare.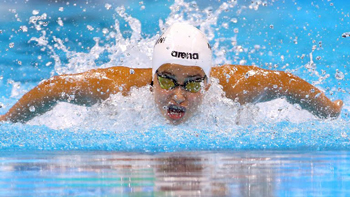 In June, Mardini was officially named to the team along with nine athletes from Syria, South Sudan, the Democratic Republic of Congo and Ethiopia. She was invited to compete in the 100-meter freestyle and the 100-meter butterfly.
Her father says his daughter is living his dream.
Still, Mardini does not feel like a hero. "It's amazing to feel like you have been an inspiration for everyone."
"My message at these games is just, 'Never give up.'"