By Mark Ellis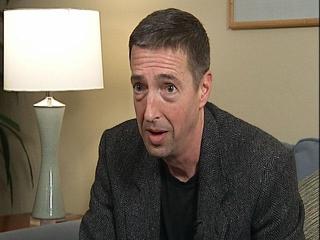 The son of former President Ronald Reagan made a bold declaration of his atheism in a 30-second ad campaign by declaring he is "not afraid of burning in hell."
Ron Reagan recorded the ad for the Freedom From Religion Foundation (FFRF), which ran a radio version last year on "The Randi Rhodes Show." A TV version has been running more recently on CNN and also "The Daily Show."
ABC, NBC, CBS, and Fox decided not to run the ad, perhaps because they believe it may be offensive to their viewers.
In the ad, the 56-year-old son of the former president articulates his "unabashed" atheism. He avers that he's worried "by the intrusions of religion into our secular government." Then Reagan promotes FFRF, encouraging support for "the nation's largest and most effective association of atheists and agnostics, working to keep state and church separate, just like our Founding Fathers intended."
He signs off with a sardonic sneer: "Ron Reagan, lifelong atheist, not afraid of burning in hell."
Reagan has been a nonbeliever since childhood and is surprised when people react negatively when they hear about it, he told the L.A. Times last year. "I think when you hold an opinion that you find entirely reasonable, you are surprised when you discover that other people don't also consider it reasonable, and kind of get up in arms," he told the Times.
Last year Reagan suffered a personal tragedy when his wife of 33 years died from a neuromuscular disease that she developed in 2006. Doria Reagan, a clinical psychologist, was seven years older than her husband.
Annie Laurie Gaylor, co-president of FFRF, says people often react harshly to atheists. "We get emails every day telling us we should leave the country. Very nasty stuff. Death threats," Gaylor told the Times. "The crank mail and phone campaigns are unending and almost always in response to our work for separation of church and state–not for promoting free thought and atheism. But there's no question that atheists and agnostics are at the bottom of the totem pole when it comes to social acceptance."
Gaylor told the Times her foundation has been motivated to elevate its public profile by the recent successes of the homosexual rights movement. "We already have an 'out of the closet' movement, but we need to turn up the volume."
Reagan, along with his mother Nancy, has promoted stem cell research, because he worries that religion "often goes hand in hand with ignorance and scientific illiteracy."
"I think what troubles me – whether it's religiously inspired or not – is the ignorance, foolishness, and I might say, stupidity, in this country. This championing of anti-intellectual, anti-science, scientifically illiterate theories and lack of critical thinking is disturbing. Climate change is such a handy example."
Religion is a "delusion," he told the Times.
"And when it morphs into believing that the Earth is 6,000 years old and insisting on teaching that to our children, that's a very dangerous thing."